Aly & Fila and Paul Thomas – UV (Original Mix)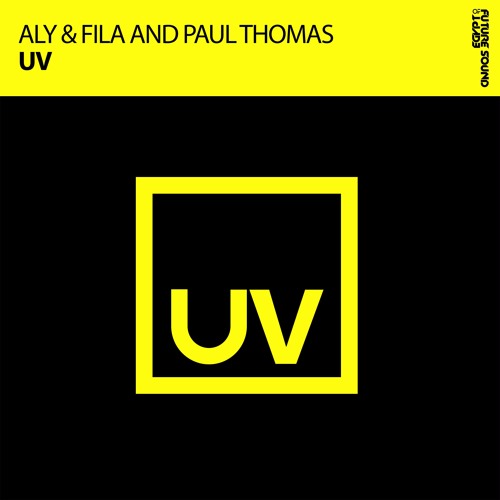 When word comes a new single from Trance heavyweights Aly & Fila, there's a preset in the minds their fans that they can get ready for a new melodic and uplifting track that's at least 138 bpm. With their new collaboration however, the duo teams up with Paul Thomas to craft a delightfully fresh Progressive House tune, a big step away from what they are well known for.
The new tune, named 'UV', kicks f a brand new sub-label under Future Sound Egypt, being named "FSoE UV". The other collaborator on this track, Paul Thomas, is a progressive house veteran who will be the main person running A&R for this new sub-label. Paul will also be joining Aly & Fila for their milestone show celebrating 500 episodes the "Future Sound Egypt" radioshow, alongside the likes Armin van Buuren and Ruben de Ronde.
While my personal view on this track is a positive one since I'm a big fan both progressive house and trance, some Aly & Fila's fans are less than happy about the direction the track. In the Facebook post announcing the track, there's a split on how they feel. Some fans gave praise to the new sound and absolutely love it, while some comment hoping the duo doesn't move completely away from their iconic sound, and that the track is just "boring" to them, since they expect much faster paced songs from them. They have also been criticized lately for including more progressive and deep house into their once all trance radioshow as well as their live sets.
I am confident that Aly & Fila will stay faithful to their signature trance sounds, but will experiment from time to time with this direction their new sub-label. As for the subject whether or not artists should experiment with new sounds, that's an Op-Ed for another day. In the meantime, listen in the new single and let us know what you think in the comments.
Aly & Fila and Paul Thomas – UV (Original Mix) |

Related:
Related: