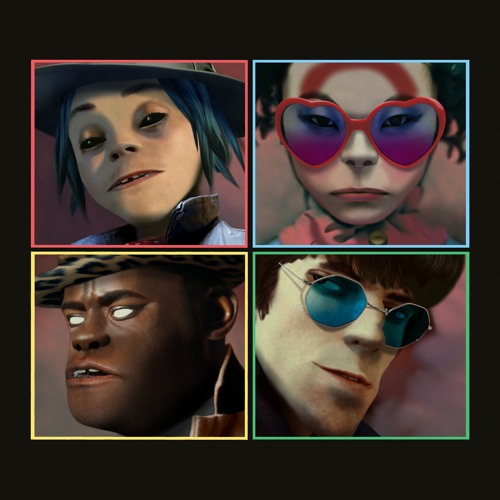 Gorillaz – Let Me Out (feat. Mavis Staples & Pusha T)
One the most polarizing groups in music, Gorillaz, took a long hiatus until finally announcing a return last year. Ever since then they've been on fire and trending worldwide with every release, subsequently leading up to their album Humanz, which is slated for a 4/28 global release date. The super group band has also returned to the stage with the announcement a batch North American gigs and strategically placed "Spirit Houses" in Brooklyn, Berlin and Amsterdam, inviting fans for a unique immersive experience.
For their latest trick, which also marks their 5th new song, Gorillaz stun the world by pairing with G.O.O.D Music head honcho/rapper Pusha T and Soul icon Mavis Staples. With such powerhouses featured on the cut, it's only logical that the haunting production – which features minor-key piano riffs and giant crashing drums – takes a backseat to the two vocals. King Push brings his signature street gospel to the record with angry lyrics addressing issues in American society such as his line "Tell me I won't die at the hands the police/Promise me I won't outlive my nephew and my niece." And don't forget about the queen Mavis Staples, whose simple, yet powerful line "You got to die a little/If you want to live" gets engraved in your brain.
With this track, the hype is too real for their upcoming album "Humanz"!
Gorillaz – Let Me Out (feat. Mavis Staples & Pusha T)