Today Insomniac introduces an array new experiential elements for EDC Las Vegas 2018. From RV camping to new accommodations, the 2018 run is about to run even smoother.
EDC Las Vegas 2018 will not occur on Father's Day weekend.
This coming EDC will be going f May 18th-20th at the Las Vegas Motor Speedway. The iconic will host opening ceremonies before the gates ficially open each day; giving fans a chance to catch extended sets and cool down before the festivities begin.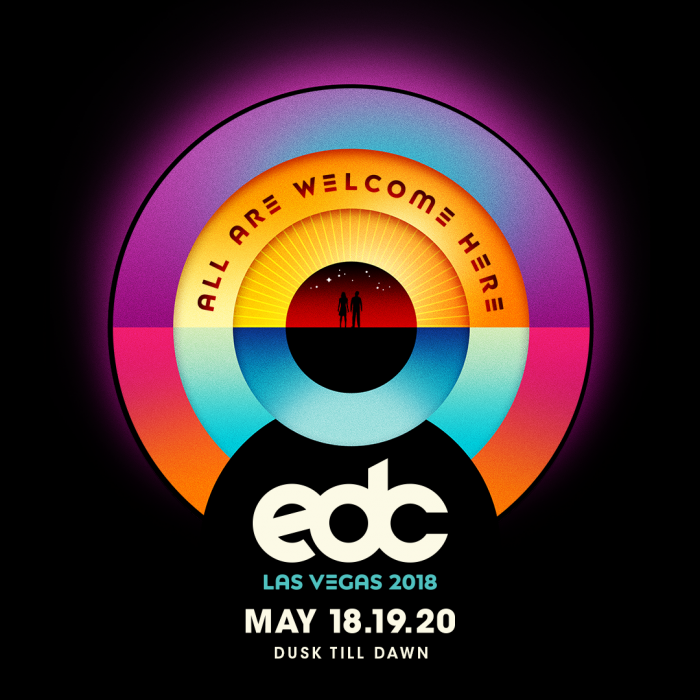 You can look forward to new stage designs next year at EDC.
In addition, for the first time, Insomniac will be turning over their EDC Las Vegas shuttle program to a highly experienced independent team. Make sure to pick up your tickets that go on sale Thursday, Sept. 28 at 12 p.m. PT. because this year is set to be the most memorable experience yet.
A neighboring area will allow for the creation Sound Camps where Headliners can build out their own themed environments.
Scope the different camping options below:
• Rent an air-conditioned GA tent decked out with dust-control canvas walls, comfortable artificial grass, and electrical outlets for up to six attendees, max.
• Rent an air-conditioned Premier tent complete with dust-control canvas walls, comfortable artificial grass, twin or queen-sized beds, linens, pillows, towels, tables, chairs, and lights for up to two or four attendees, max.
• Bring your own RV and hook it up to the pre-arranged power on-site.
• Rent an RV fully set up and ready for arrival, complete with linens and pillows provided by Insomniac.
The new camping areas will eliminate traffic for campers and create a more immersive experience.
At the center the campgrounds, fans can enjoy plenty shade, seating, water, food and beverage vendors, a general store, activities and more. Early Owl three-day general admission passes start at $325 while VIP three-day passes start at $699, jump on them this September 28th by .
Check out the incredible EDC Las Vegas 2018 ficial announcement video below:  
In June 2017, more than 400,000 people came together over three days to explore the breathtaking spectacle EDC Las Vegas amidst a community accepting, music-loving individuals celebrating peace, positivity, and creativity. We look forward to helping further expand EDC traditions with you all next May.
Follow EDC Las Vegas:
(Visited 13 times, 1 visits today)