The boundary-pushing artist Apashe joined two classy collaborators on this mind-bending new single. The innovative producer unveils his latest genre-bending gem with the new single 'Fracture'. Featuring hip-hop duo Joey Valence & Brae and renowned British artist Flux Pavilion, the track is out on 28th July. 
Apashe, the Belgian-born artist now based in Canada, is a genre-bending approach to electronic music. He combines the purity of his symphonic orchestral compositions with the rawness of electronic music and hints of hip-hop and bass. Creating with it a unique, majestic sound that has gained over a billion streams. In addition to his music, his high-energy live performances feature live instrumentation and stunning visual effects, he has performed at Tomorrowland, Lollapalooza, Coachella, and every major festival in between.
Apashe, Joey Valence & Brae and Flux Pavilion-'Fracture'
With each project, Apashe continues to push sonic boundaries. He featured his music in high-profile films, trailers, fashion, TV shows, and video games like John Wick, Yves Saint Laurent, Apple, Amazon's The Boys, HBO, Netflix, Marvel, Fast & Furious, and more. He has also collaborated with a diverse range of artists including Tech N9ne, Lubalin, Wasiu, Geoffroy, Alina Pash, and more. Now he presents an outstanding collaboration with some of the best producers and artists in the world.
'Fracture' is a futuristic mix of industrial synths, brooding strings, and tribal chants, with Joey Valence & Brae's incisive flow and Flux Pavilion's golden touch taking Apashe's singular production style to dizzying heights. "Keep running your mouth / it's about to go down" goes the bullish central hook, as Apashe's heavy-hitting beats build to a dizzying climax.
The single offers another taste of Apashe's upcoming album. This is set to feature crossover influences of classical music with recordings of the Prague Philharmonic Orchestra. Also, collaborations with a number of high-profile artists. The release of 'Fracture' follows 'Gasoline', Apashe's previous single featuring Delhi hip-hop star RAGA. 'Fracture' also precedes the producer's upcoming headlining tour with his new Brass Orchestra.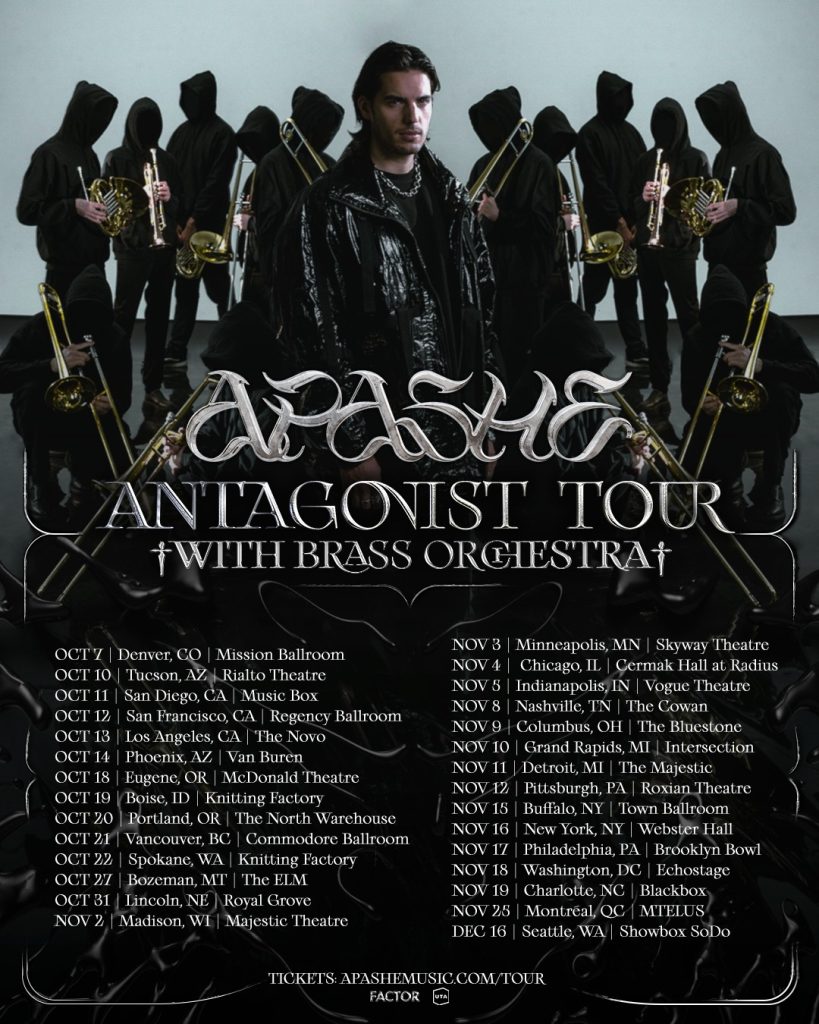 You can Listen to Apashe, Joey Valence & Brae, and Flux Pavilion- 'Fracture' below!