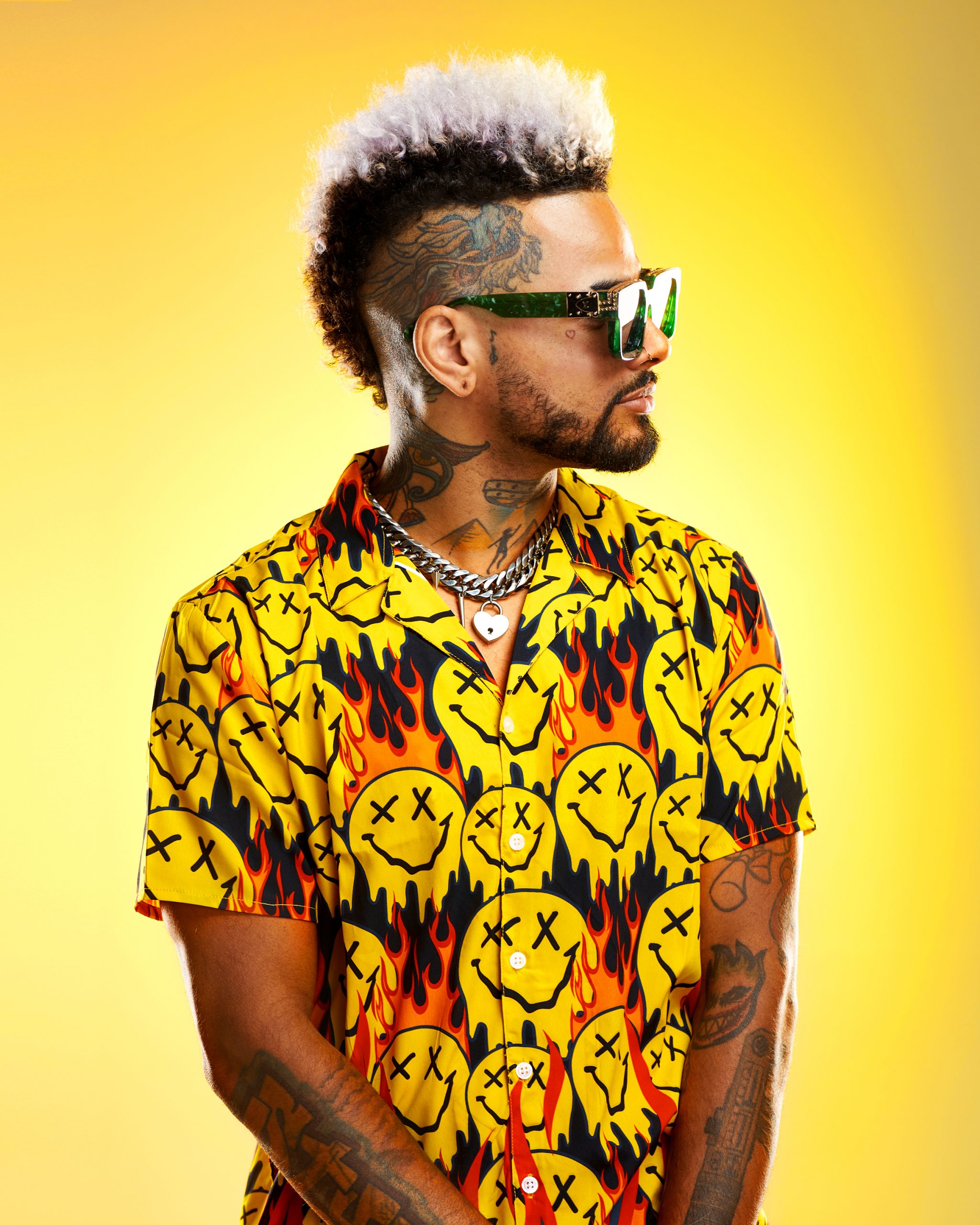 Chicago-based DJ and music Producer, Apollo Xo, is known for his genre-bending approach to music, which has earned him an increasingly rising loyal following in the Electronic Dance music scene. Apollo Xo's latest track, "Believe," is a hard-hitting banger that showcases his unique sound and impressive production skills. In collaboration with Maximo Quinones, Apollo Xo has created a track that seamlessly blends elements of Acid House and Melodic Techno, resulting in a must-listen track that is sure to get listeners moving on the dance floor. In an exclusive interview, Apollo Xo shares the behind-the-scenes process of creating 'Believe', his approach the production and collaboration with Maximo and his plans for future releases.

Hi there Apollo Xo! How are you doing?
I'm great thanks for asking, excited that 'Believe' is finally out into the world.
'Believe' is out now, can you tell us what inspired the production of the track?
I love rolling basslines, Acid House and Melodic Techno with a driving feel. I think this track is the House version of that and you can really hear elements of all of those genres in the track.
How did the collaboration between you and Maximo Quinones come about?

So my collaborator Max Quinones and I had talked about doing a track together in the past since we've both remixed each others songs we thought an original track together would make sense. So he sent me this idea he had and I really loved the tune and the vocal so I took what he sent over and pretty much polished, added some synths and finalized his idea which was a great starting point.

What would you say each artist brought to the production of 'Believe'?
So Max brought the original idea/structure of the track and I brought the polish and the melodic synths.
Are there any new genre or sonic explorations you're experimenting with for this song?
Not particularly, I really just wanted to make a driving house track for the club and for the car.

What's your favorite element of the track?
My favorite is the bassline, I made the patch from scratch and really had to work with the sound design to get it to sound good in the mid range.

How long did it take you to finish the production?
I think from the time he sent me the track I had it done with a week or two.
Did you have to overcome any struggles while working on this track?
Nah not at all, the only issue that I think we had, was the kick I put in was too snappy when we got the master back so we went back and changed that. But other than that this track was very natural for both of us.
Can you describe 'Believe' to someone who hasn't heard it yet?
This tune is a rolling bassline/ driving House tune that is made for not only the club but for late night summertime windows down drives.
How would you like people to feel when they listen to the song?
Empowered the vocal in the track says "don't worry what they told ya" and I think that's the attitude people need to have when they are chasing their dreams. You can't listen to other people who have never been where you're going.
What's coming up for Apollo Xo?
My new release 'Together' with Rich Furniss & Ron Carroll and a handful of other dope releases.
Listen and buy 'Believe' now 
https://soundcloud.com/imwithapollo/believe-radio-edit 
https://hypeddit.com/apolloxomaximoquinones/believeradioedit 
Apollo Xo Online 
Soundcloud | Beatport | Instagram | TikTok
Maximo Quinones Online