Festivalgoers must stay in their campsites, save food, fuel and water, and keep their electronics covered.
The weather has been far from perfect in Black Rock City for this year's Burning Man festival. Very heavy rain turned the dry desert landscape into a mud lagoon overnight, leaving attendees literally stranded. The conditions have become worse as the Black Rock City airport has closed, and it's not accepting any flights in or out of the place.
Without anywhere to go, people at Burning Man have been strongly advised to make good use of the water, food and fuel they have on hand. This, because there's no way of getting more supplies as of now.
Far from the debate of them being upset or not about the cost and time of the trip just to get to this point, attendees are currently in a critical situation, as the magic from the Burning Man premise has turned its back on them: they currently are in the middle of the desert, without consistent access to telecommunications, with limited resources, and with the constant risk of their electronics getting in contact with the water around their vans and trailers.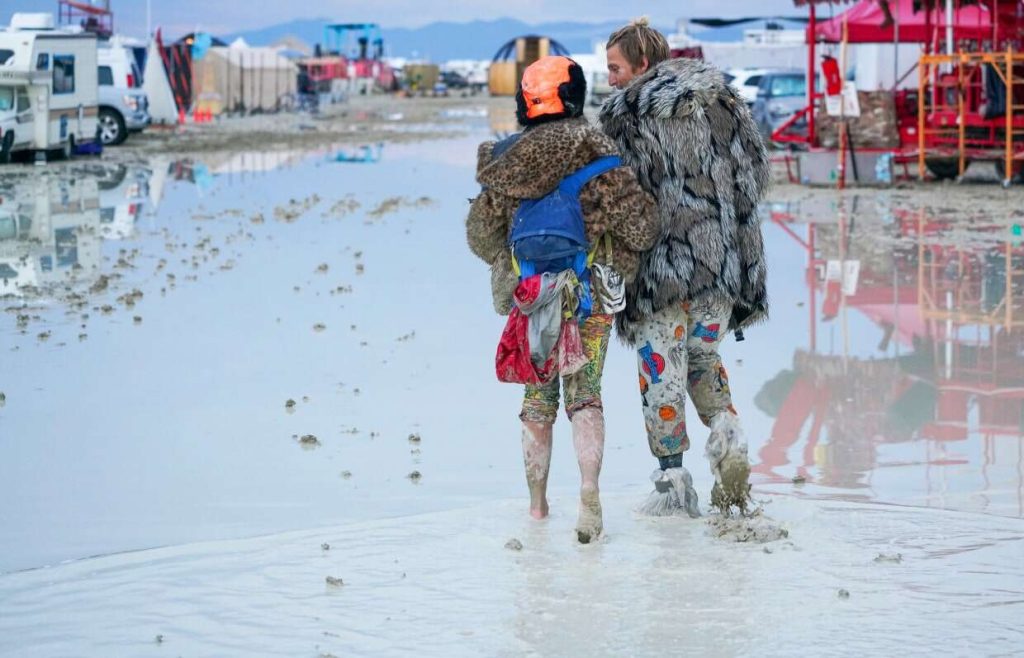 Shelter in Place as Burning Man is Hit with Rain
Authorities have ordered Festival attendees to remain sheltered in place on festival grounds, as a rainstorm made its way to the Black Rock Dessert.
The emblematic Burning Man Festival 2023 has a planned duration of 8 days between August 27th and September 4th. Burners (festival-goers nomenclature) are expected to shelter in place through this Sunday, as the weather forecast indicates.
Facing Many Challenges
This is not the only roadblock that this year's Burning Man is facing. Earlier last week, its official Instagram posted a picture stating the remnant rain from Hurricane Hillary hit its campgrounds. This caused delays in multiple art installations. However, the festival made it work just in time as burners made their way to Black Rock City. Furthermore, climate activists from the Seven Circles activist group blocked the roads for festivalgoers while driving to the campgrounds. The protest resulted in a miles-long traffic jam, which was then cleared out by the local rangers.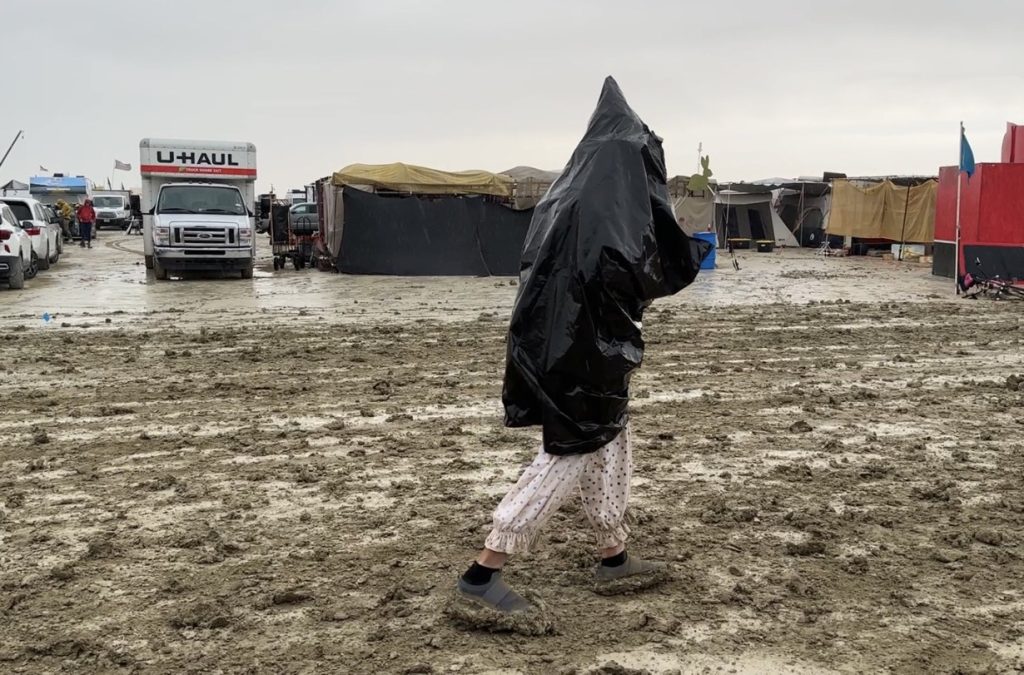 The Burning Man Traffic X page continues to update attendees regarding airport closings, driving restrictions, and tips to avoid food and water shortages. Burners from all walks of life, including many DJs set to play through the weekend, are to remain safe away from the rain and lower temperatures hit at night.