Prepare for an auditory explosion as Busterkun unleashes 'Blasé', a vocal Techno track that's set to redefine your music experience. Inspired by the genius of Eli Brown and the mesmerizing simplicity of 'Diamonds On My Mind', Busterkun embarked on a sonic journey. The basslines, acid lines, and vocals intricately woven together are the beating heart of this track, promising an electrifying dance floor experience.
Synths, Drums, and the Pulse of Blasé
Dive into the anatomy of 'Blasé' where synths, heavy drums, and captivating vocals converge to create a sonic masterpiece. The synths pulsate with an energy that transcends boundaries, seamlessly blending with the thunderous beats. Each note and every drumbeat echo the meticulous craftsmanship, capturing the essence of Busterkun's musical prowess.
What sets 'Blasé' apart is the infusion of raw talent. This isn't just a track; it's a testament to the collaboration between Busterkun and talented rapper Honey B Sweet. Further, Busterkun enlisted the talents of Honey B Sweet, and elevated the track to unprecedented heights. The decision to move away from stock rap vocals provided the authenticity needed to make the song truly stand out. The collaboration injected the piece with an energy that transcends the ordinary, creating a sonic landscape that captivates from the first beat.
The Music Dealers' Unveiling
When asked about 'Blasé', Busterkun had the following to say:
"I did not want to release this track so soon as it was special to me but as soon I met the music dealers and saw their vision, I knew it was time. They have also believed in me and the track and welcomed me like family. I hope everyone enjoys this track as much as I do. Let's run that!"
Firstly, it goes without saying that the fusion of talent and vision breathes life into this peak-time Techno gem. Secondly, having been released on November 10, 2023, under The Music Dealers' label, this track is more than music; it's an invitation to join a musical revolution. Furthermore, Busterkun, backed by The Music Dealers, welcomes you to a world where beats meet boundless possibilities.
Lastly, if you're a fan of house-tinged techno, Eli Brown, or just good music, then this is a tune that you do not want to miss. In conclusion, Busterkun's 'Blasé' is out now on The Music Dealers, and can be streamed below, enjoy!
About Busterkun: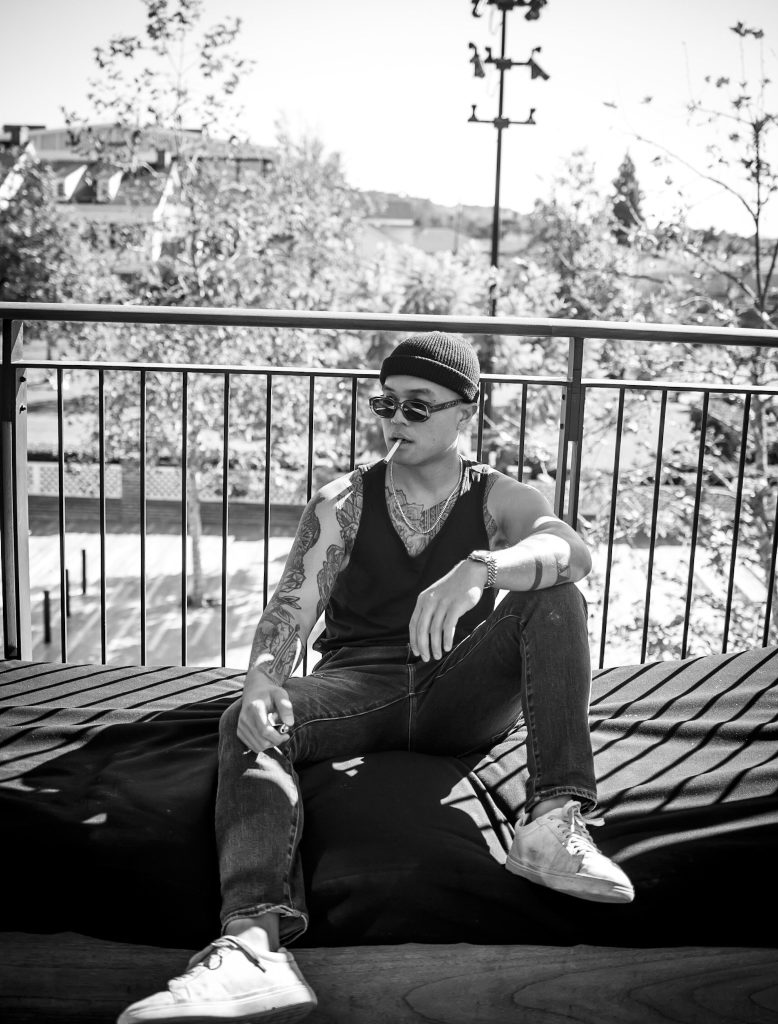 Busterkun, an artist with a unique moniker inspired by the renowned "Shiba San," amalgamates personal history and Japanese influence. The name derives from the childhood nickname "Buster" and the suffix "kun," signifying youth or little brother in Japanese. Intrigued by music from a young age, Busterkun embarked on the journey of music production in 2017, balancing this passion with a career in nursing.
Despite a demanding role as a registered nurse, Busterkun remains fervently committed to crafting music and DJing at intimate gatherings. The artist's dedication to both healing and harmonizing through music underscores a profound belief in the power of music to bring people together.