The music world is buzzing with excitement as heavy-hitting Dubstep artist CUSTO takes a bold leap into the realm of House music. He is doing so with his latest release, 'Feel It' on Realty Records. The electrifying track has hit the airwaves, and we can't help but feel the adrenaline coursing through our veins. Drawing inspiration from classic sound design styles of Trap and Dubstep, CUSTO infuses that same energy into a bass-heavy House track, creating a sonic experience like no other. His commitment to pushing the boundaries of electronic music aligns perfectly with Realty Records' mission to bridge the old and the new in the industry. 'Feel It' is now available everywhere, ready to ignite your senses.
The Evolution of CUSTO
Based in Philadelphia, Christian Custodio, better known as CUSTO, has spent years honing his skills in Electronic music. Initially rooted in the world of Dubstep and Trap, CUSTO's evolution as a musician was driven by his love for the gritty, hard-hitting sounds of those genres, as well as his passion for House music and Drum and Bass. This unique blend of influences has led to the creation of a genre-blending sound that sets him apart. CUSTO's journey has taken him from small venues to sharing the stage with electronic music heavyweights like Zeds Dead, Kompany, Valentino Khan, Borgore, and more. His love for bass and his ability to cater to diverse audiences in club, concert, or festival settings make him a true boundary-pusher in the world of music.
Drawing Inspiration from Everywhere
CUSTO is not just a musician; he's an artist who draws inspiration from all corners of the music world, from different experiences, and his profound love for the art form itself. Further, this multifaceted approach results in a unique and hard-hitting sound that resonates with fans and supporters alike. His willingness to experiment, innovate, and challenge the status quo of electronic music makes him a standout figure in the industry.
Lastly, as we embark on this electrifying journey with CUSTO, it's evident that his transition into the world of House Music is a monumental step that promises an unforgettable musical experience for all. In conclusion, get ready to "Feel It" and immerse yourself in the pulsating beats of CUSTO's musical adventure.
About Realty Records: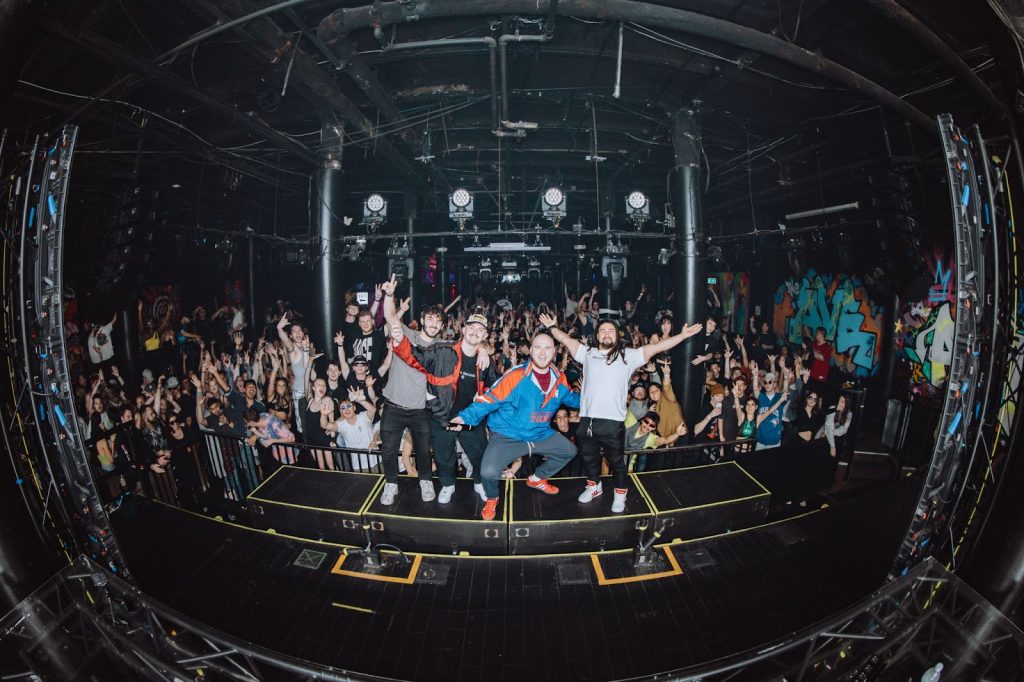 Realty Records a dynamic and forward-thinking electronic music label rooted in the heart of Philadelphia, has been making waves in the local music scene. Known for their passion for showcasing emerging talent and creating unforgettable music events, they're a name to watch in the world of electronic music. 
Founded by a group of music enthusiasts from different corners of the industry (VJs, PR, DJs and managers), they've been the driving force behind the rise of local electronic artists and producers. By fostering a vibrant and supportive community through Discord, free events, live feedback streams and releasing music from local artists, Realty Records has quickly gained a reputation for its commitment to elevating the careers of local talent. 
One of the cornerstones of the label's success has been its series of electrifying events. These events have brought together Electronic Music fans from all walks of life, creating an atmosphere of unity and artistic exploration. Combining performances by local and internationally renowned DJs and musicians playing live instruments each event has been a journey, as well as one hell of a party.
Beyond the immersive events, Realty Records has also been instrumental in promoting local artists. The label consistently releases tracks and albums by emerging talents with cutting-edge music, while providing a platform for these artists to share their unique sounds with the world. 
As they continue to expand their reach and influence, music enthusiasts can expect more exciting events and groundbreaking releases soon. With a passionate commitment to showcasing the best of local electronic music talent, Realty Records is set to make an indelible mark on the music scene, not just in Philadelphia but around the world.