Desert Hearts Festival, an iconic event in the dance music scene, has come a long way from its humble beginnings. Founded in 2012, Desert Hearts began as a 200-person renegade gathering deep in the Mojave Desert. 2023 saw the famed festival make its move to 'The Torch', otherwise known as the Los Angeles Memorial Coliseum. Over the years, the festival, and collective as a whole have grown exponentially in both size and popularity. Desert Hearts Festival now attracts thousands of attendees from all over the world. This year, I had the opportunity to attend my first one. It goes without saying that I had the time of my life, now, let's take a closer look at what makes this festival so special.
Art, Food, & Vendors:
One of the most exciting parts of the Desert Hearts festival has to be the food and the vendors. Originally, the festival is set in the great outdoors. This year's edition was set to be held at Lake Perris, and would also include nonstop music, as well as camping. Because of the renegade/burner nature of an all-night dance party, food, and warm clothing are a must.
This is where Vendors come in. This weekend's event was chilly at times, and although I did not take a jacket, I was able to purchase one at the event from one of the various vendors there. In typical DH fashion, this was a reversible, out-of-this-world cow print coat that allowed me to blend in as if I were a DH veteran myself. By the end of the weekend, I totally felt like one, in the process, understanding the DH ethos.
In addition to the various clothing, and accessory vendors, Desert Hearts Festival offered a wide range of food options, including vegan and vegetarian options. This made it easy for attendees to fuel up and keep dancing. Overall, the vendors at the festival really made my weekend that much better. They offered everything from handmade jewelry to funky clothing, and everything in between. The coat I purchased happened to be from Liquid Dreams. Having said that, if you're in the market for some cool rave gear, check them out!
Clothing and Fashion:
The fashion at Desert Hearts Festival is a sight to behold. If you're familiar with rave culture, well it's a step above that. In my opinion at least. People come dressed in all kinds of clothing, from wild and colorful outfits to minimalist and chic styles. The festival encourages attendees to express themselves through their clothing, and the result is a vibrant and eclectic mix of styles. Some festival-goers even bring their own custom-made clothing and accessories to showcase their creativity.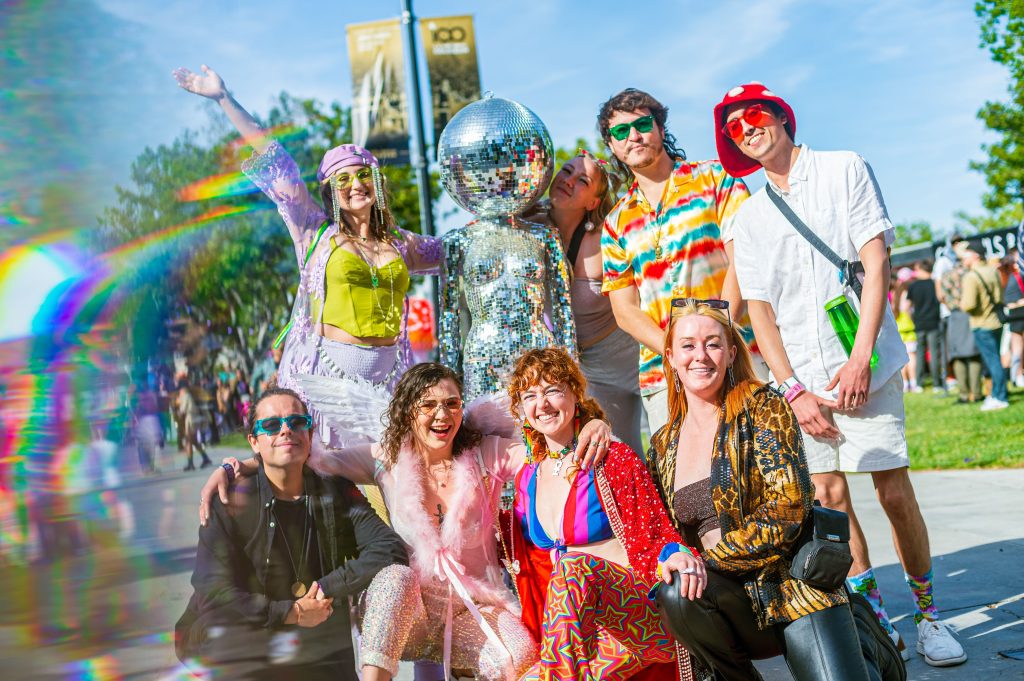 For those who come unprepared, such as myself, there are more than enough vendors to choose from. If you leave less stylish than you got there, well that's on you. In addition to the impressive selection of shops offering fashionable and forward-thinking festival outfits, it's worth noting that the event also featured a fashion show that showcased a variety of stunning and stylish designs. When I say that clothing & fashion were on full display, I truly mean it.
The Music:
Desert Hearts Festival 2023 was a House & Techno lover's paradise. This year's edition featured an incredible lineup that brought together some of the hottest names in the industry. This included names such as Tiga, Lee Foss, Ms. Monique, Skream, Melè, Dusky, & VNSSA. Similarly, the festival featured some rising stars, and bright prospects, some of my personal favorites if you will.
This includes names such as Partyboi69, Mary Droppinz, Catz & Dogz, Atish, Tara Brooks, & our very own Torie. Over the course of the weekend, DHF showcased over 40+ artists across two stages, each delivering an unforgettable performance.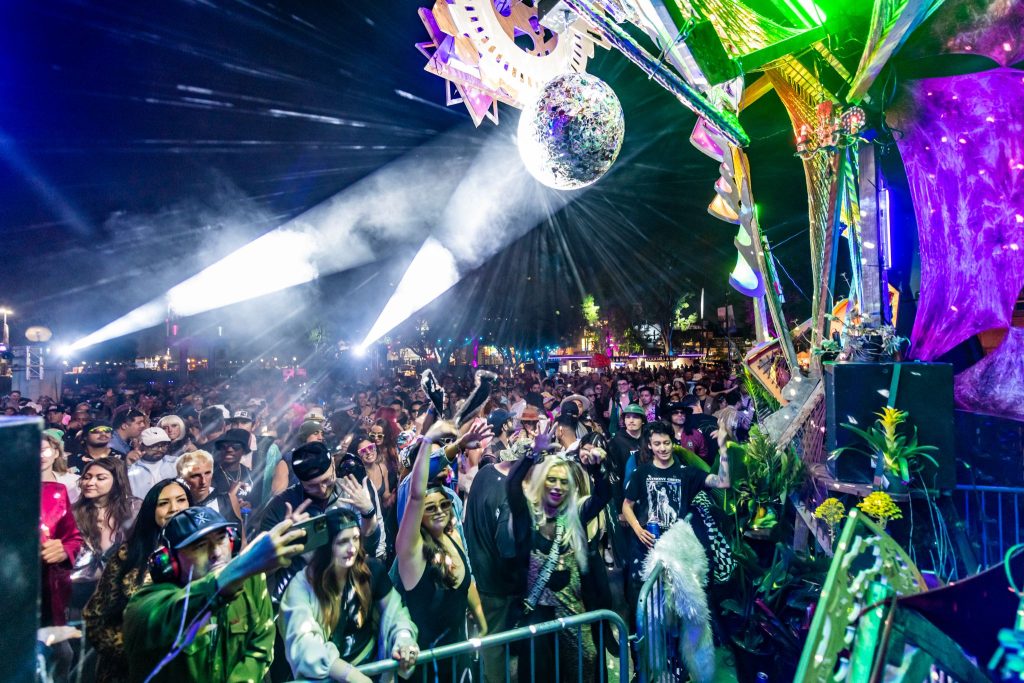 In addition to this, the schedule featured numerous b2b sets, of which I enjoyed many. One of my favorites, was a b2b between legends, with Derrick Carter and Mark Farina going at it. A second was Cascandy B2b Beth Lydi. A third b2b I really enjoyed was that between Enamour, and Rinzen. I am an avid fan of Rinzen, so seeing him go b2b with someone for the first time, was an awesome experience. A fourth b2b that I really enjoyed was that of Morpei b2b Ofier. I say this, as Ofier brought a live element to the set, which I didn't see much of the rest of the weekend.
The weekend was capped off with a special b2b from the Desert Hearts Crew, which saw the entirety of the festival in attendance since the other stage was closed. They came on after Lee Foss, so to say that the crowd was primed, and ready for them would be an understatement. As someone who had never seen the DH crew play together or solo, this was an awesome experience. I for one can't wait for the next one.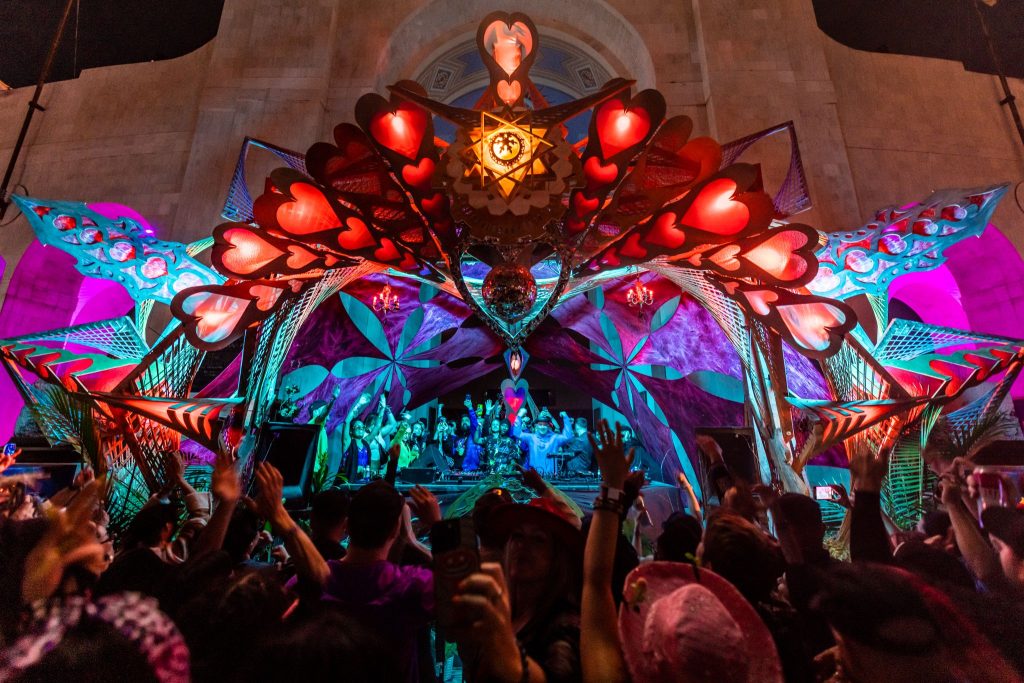 If you're interested in seeing more of the weekend's schedule, just check out the lineups, and daily schedules, below.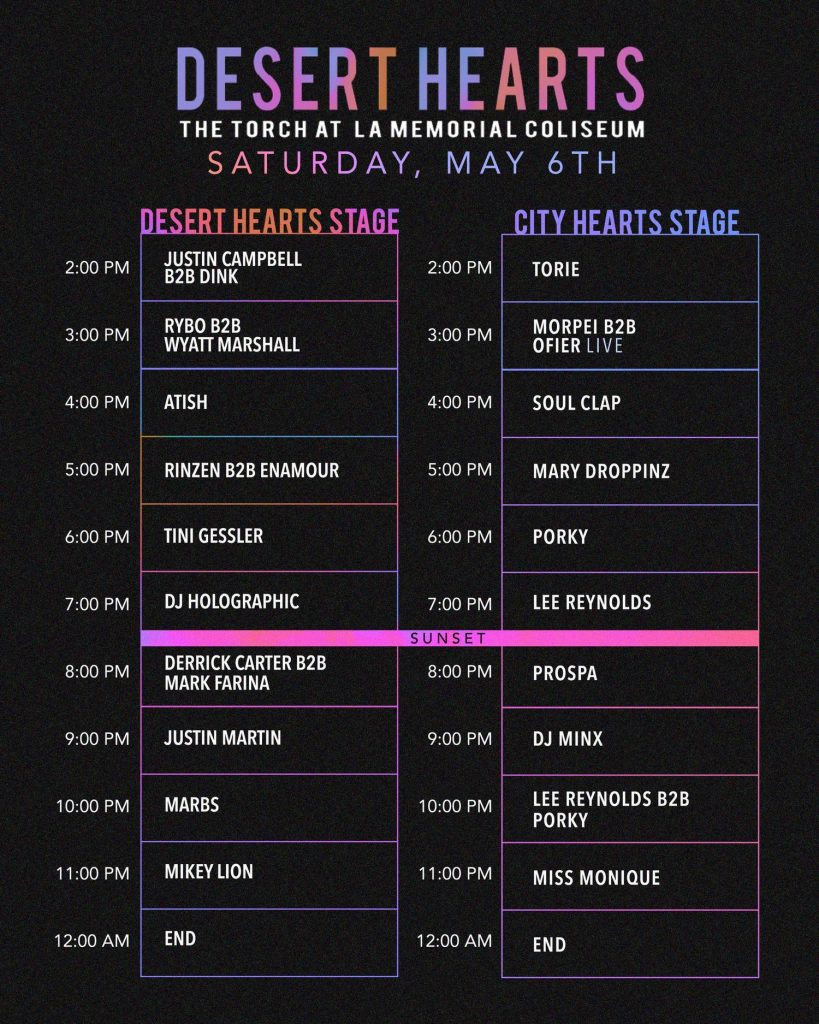 The Vibes:
Finally, the vibes at Desert Hearts Festival are unbeatable. The festival has a strong sense of community, and everyone is welcomed with open arms. The festival organizers promote a culture of love, respect, and inclusivity, which makes the festival a safe and welcoming space for all attendees. The energy at the festival is electric, and everyone is there to have a good time and dance the night away. If you've yet to attend Desert Hearts Festival, I highly recommend checking it out.
If camping isn't your thing, I would look into the City Hearts. It's an on-the-go show that showcases the Desert Hearts brand across the country and beyond, selling out shows in cities like Los Angeles, New York, Tulum, Mexico City, Miami, Chicago, Denver, and everywhere in between. I for one, anticipate returning.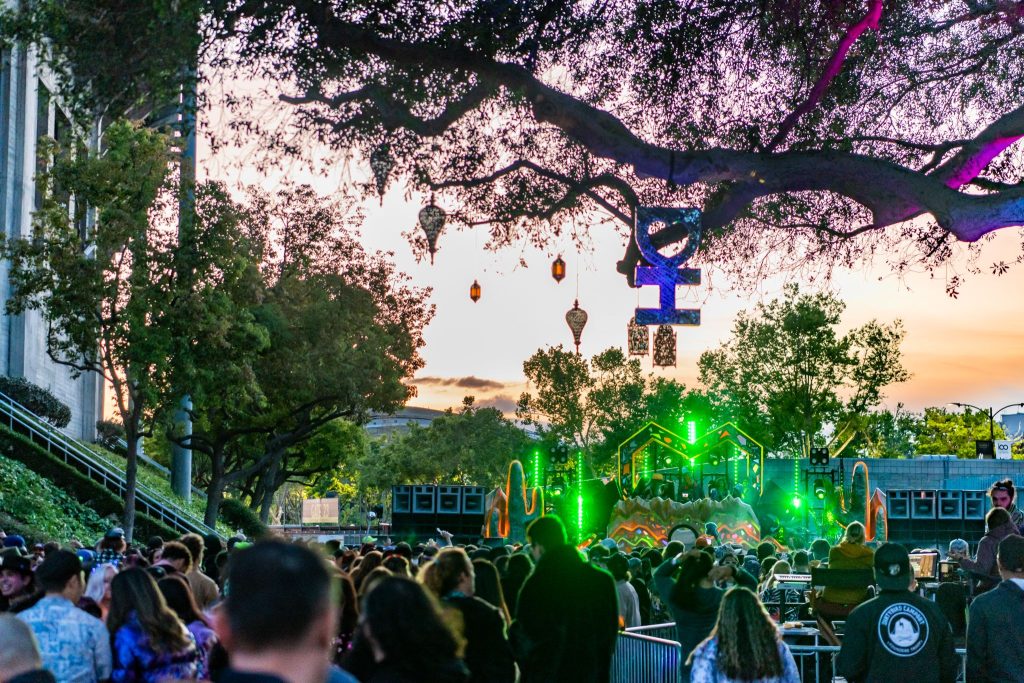 In conclusion, Desert Hearts Festival is a one-of-a-kind event that celebrates music, art, and community. The festival has come a long way from its beginnings in the Mojave Desert, and the move to the Los Angeles Memorial Coliseum has only made it bigger and better. With its diverse food options, unique vendors, wild fashion, incredible music, and positive vibes, Desert Hearts Festival is a must-attend event for any dance music enthusiast. For more information on all things Desert Hearts, be sure to check out their official website, here.