Have a listen to one of 2023's most creative and genre-defying works out there.
It's Friday, everybody! We are all expecting good new music on this day, the one which welcomes the beloved weekend. And while many are currently enjoying the wonders of Orlando over at EDC, we have quite an interesting concept to reveal for everyone thirsty for great tunes. Enter veteran producer F.O.O.L. He's done it all, from Bass, to Progressive, to his most recent shift towards energetic, hard-hitting Dubstep and Synthwave hybrids. The musician, who's been around since 2009, has not ceased to impress fans and critics alike with his ability to aim at a certain direction and develop a whole narrative around his sound branch.
Under a mask, he symbolizes a crossover into a futuristic, cyberpunk-esque world. F.O.O.L revolves around a time traveller from the 80s living and working in the year 2092. Jumping back and forth in time, the man's life mission is to solve a variety of crimes and bring villains of each era to justice. This is all a nod to F.O.O.L's love of futuristic culture, specifically the book Blade Runner and the Cyberpunk 2077 universe.
And here comes the big part: F.O.O.L's first-ever LP came out today. Its name? MACHINE.
MACHINE
Diverse, powerful, and refreshing. Those are the three words I felt describe this album best. And that is because F.O.O.L really put everything on the table this time, leaving no room for monotony. Dubstep, Synthwave, Techno, and even Trance, it all can be heard in this body of work. 14 tracks and a handful of collaborators tell a story of a dystopian, far-away land, in which angelic elements and dark, monster-resembling sounds collide.
"'MACHINE' is an invitation to my new sound that developed at the start of 2020", says the author. "The concept behind this album is that F.O.O.L is hooked up to a machine, which is making him evolve and become more powerful, symbolic of how I have evolved my sound. For a little over a decade now, I have been creating and experimenting with all different kinds of genres across the world of electronic music. It is not until now that it finally feels like I am creating the type of music that I was destined to".
Rocket League
Speaking about futuristic culture and videogames, MACHINE is by no means a light album, for it will be greatly featured in the global racing/football bridge videogame, Rocket League. Pieces of the album are already a part of the game, such as the lead single 'Machine' in Season 9, and five other tracks in the upcoming Season 13's soundtrack.
Back to the content of the LP. As previously mentioned, the 14 tracks that make up MACHINE are, for the most part, an intelligent blend of F.O.O.L's and other master musicians' sounds. Chances are, you know at least one of the following names: Extra Terra, THIRST, hayve, Waveshaper, PYLOT, Jnathyn, A.L.I.S.O.N, INHUMAN, and SKUM. They all play a role in the making of the album.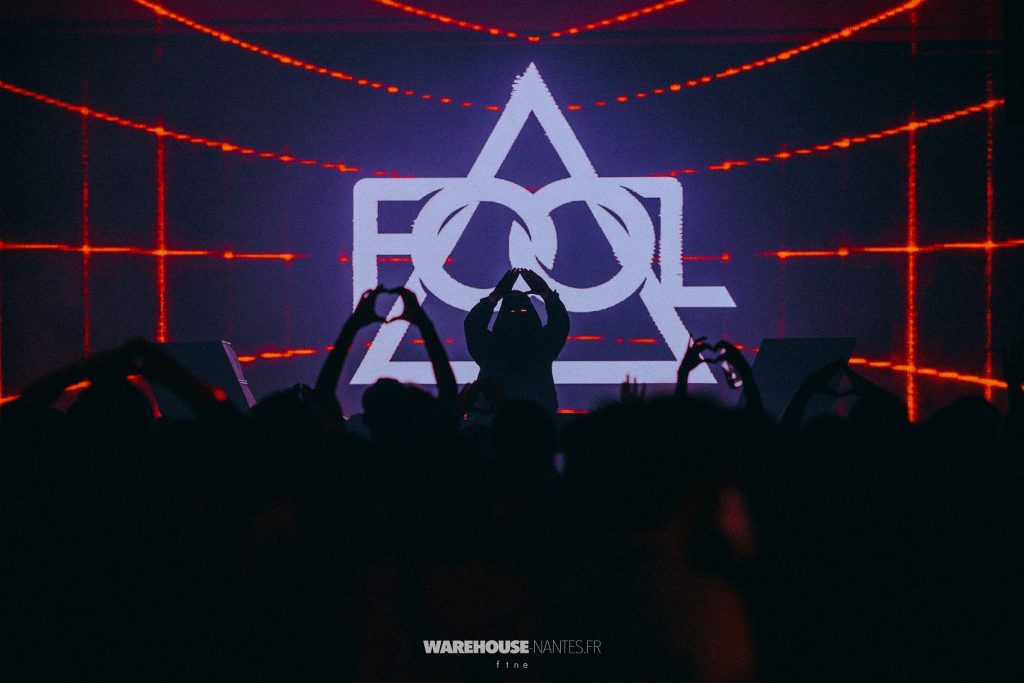 "It is not until now that it finally feels like I am creating the type of music that I was destined to."

-F.O.O.L.
Writer's Picks
It's difficult to choose a track, or even a couple, out of an album that brings so many genres to life. That said, my favourite has to be 'Rewind'. The reason? Trance, baby! I can feel the old-school vibes on this one, the bass, the percussion, and the simplistic nature of the arrangement. It reminds me of Trance Wax, and I love this track for it. Honourable runner-ups for me are 'Valhalla' and its 80s rhythm, and 'Origin' with its melodic, introspective closing to the album.
F.O.O.L – MACHINE Tracklist
Machine
AGONIZE with Extra Terra
Motor with THIRST
Valhalla with hayve
Encounter with Waveshaper
The Law with PYLOT
Droid
Tension with Jnathyn
Vibrance with A.L.Y.S.O.N
Rewind
Duality
Survive with INHUMAN
Mothership with SKUM
Origin
Final Words
From the moment you press play, you can notice MACHINE is one of the more original pieces released this year. Each track solidifies that idea, too. Pair that with the story behind the F.O.O.L project, and you have an album with an enormous ability to transport you far away. And, in a way, I guess that's what makes music so special to me: it can let your mind roam free, and teleport you to different worlds.
Listen to F.O.O.L's MACHINE down below by hitting the Play button on the Spotify segment below. Alternatively, click here to support the album on your platform of choice.