Power up your weekend with a trio of bangers, coming to you from one great collaborative project.
Get ready for new Friday music! We've got you a powerhouse EP spanning both the House and the Break side of things. Spanish musician GRAZZE teamed up with Argentinian producer AltReal for the today-released Kindred Spirits EP, a three-part collection of songs, born from nothing, and miraculously saved from never coming to be.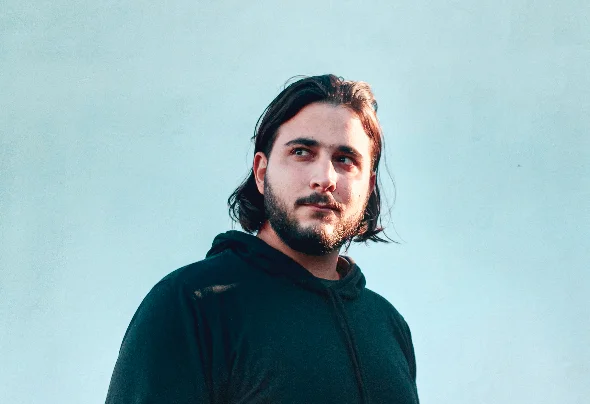 Working with GRAZZE has been a huge pleasure and a big learning experience for me, looking forward to doing it again!

-AltReal
The release is comprised of two original tracks — 'Kindred Spirits', and 'Alive' —, plus one remix for 'Alive', crafted by German maestro Rauschhaus. The tunes have seen the light of day as of today via FSOE's UV Noir. We chatted with AltReal about this release, and the story behind it, and he explained further:
"GRAZZE and I got to work when he contacted me after listening to my track 'Higher Feelin' ', and I sent him some demo projects, of which he chose these two. Days after sending him the stems, my drive died, and I lost all of my unreleased material and works in progress. It's a miracle we got to contact the other at the right time – a couple of days later, and these songs wouldn't have come to be".
The Kindred Spirits EP
Already supported by names like Aly & Fila and Paul Thomas, plus a premiere from Progressive Astronaut, this EP will send you on an eighteen-minute journey through different spaces and feelings.
Kindred Spirits
A highly energetic track, the first one of the pack — and the one which gives the EP its name — is four-on-the-floor bliss. The pluck, the hats, the gated chords, and basically everything sends you to an unknown-yet-comfy place.
Alive
'Alive' lands on your ears making sure you notice its break quality from the very beginning. A highly hypnotising one, this is a track which contains an immersive bassline, just enough percussion to keep the forward momentum, and, of course, the vocals. The vocals become a core element of this track during the break, and make an appearance during the drops, too.
Alive (Rauschhaus Remix)
Rauschhaus gives the happy-sounding 'Alive' a darker, more sober aura. Rolling basslines, machine-generated marching hi hats, analogue arpeggios, and a selection of sporadic basslines with different levels of distortion, are only a few of the qualities with which the German producer transformed 'Alive' into a Techno piece.
Listen to it right now! Follow the Spotify button below for your daily play on the platform of the green logo, or alternatively, click any of these links to be met with each of the songs of the EP on YouTube: Kindred Spirits | Alive | Alive (Rauschhaus Remix). Also, click here to support the EP on the platform of your choice.