Las Vegas, the entertainment capital of the world, has just upped its game with Sphere. The space is a revolutionary live entertainment venue that opened its doors to the world on September 29. Brace yourself for an awe-inspiring experience as we take you through the sheer grandeur and groundbreaking potential of this colossal structure.
Unveiling the Sphere: A Monument to Innovation
Prepare to be awestruck by Sphere, the world's largest spherical structure, standing tall at 366 feet by 516 feet wide. Imagine fitting the Statue of Liberty within its colossal frame! With a dynamic LED screen named Exosphere dominating the skyline and a 160,000-square-foot LED screen inside, Sphere promises an unmatched immersive experience.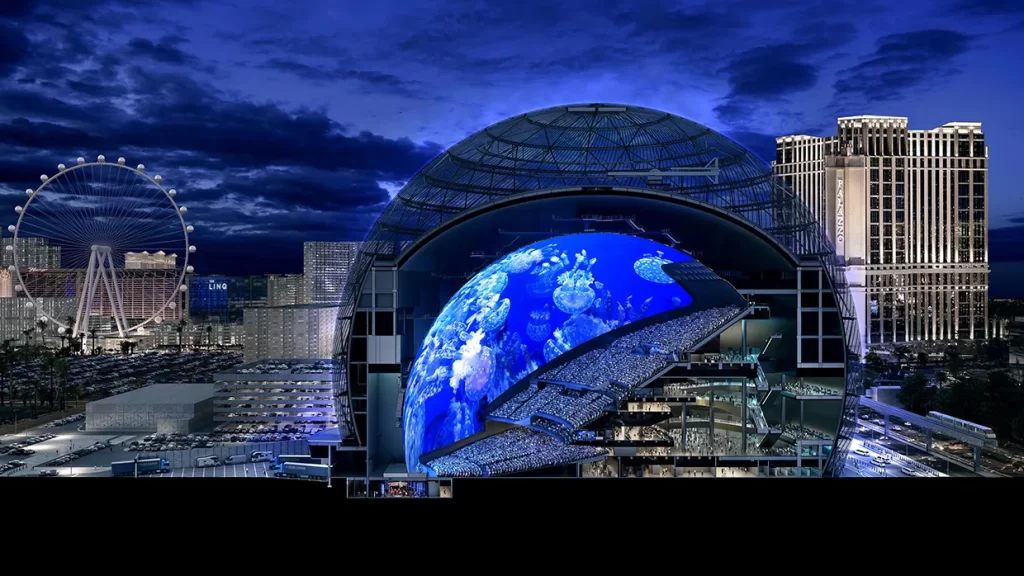 U2: Achtung Baby Live at Sphere – An Unforgettable Inauguration
The grand opening of Sphere kicked off with a bang as U2 presented their futuristic show, 'U2:UV Achtung Baby Live at Sphere.' Playing 25 dates at this massive 20,000-capacity venue, U2 sets the stage for live entertainment to evolve to new heights. Additionally, the residency model embraced by Sphere aligns with the changing dynamics of the concert industry. One that promises intriguing possibilities for both artists and fans.
Beyond U2: Pioneering the Future of Entertainment
While U2 takes the stage in this technological marvel, the future beckons with questions about who will grace the famed venue next and how it plans to sustain its allure. The $2.3 billion venture presents a bold business model, fusing science and art to create an unparalleled experience. Postcard From Earth, a Darren Aronofsky-directed nature film, premieres, showcasing the venue's technological prowess, setting the stage for a new era of immersive content.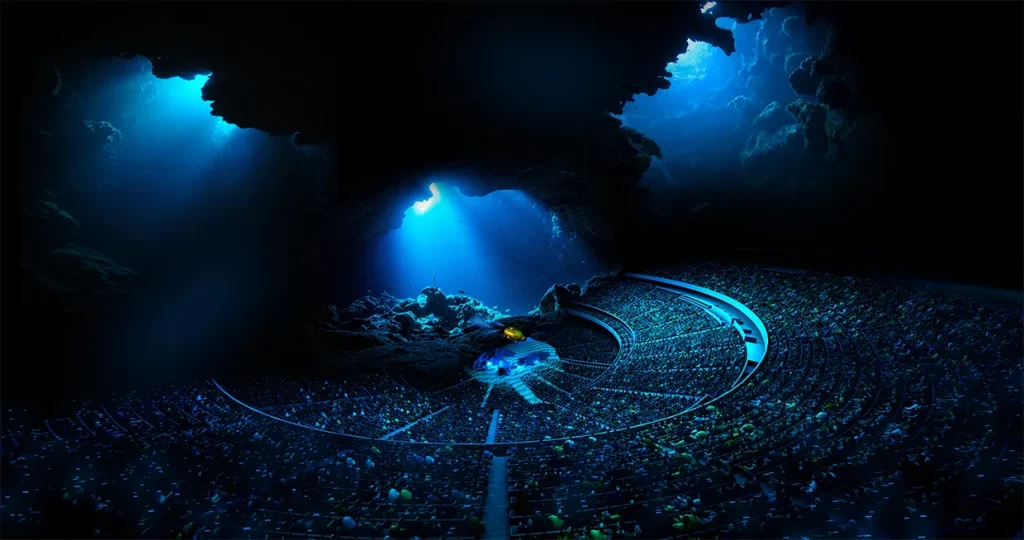 Unlocking the Sphere Experience: A Fusion of Art and Science
First, the Sphere Experience redefines entertainment as soon as you step in. Furthermore, the venue seamlessly blends technology, art, and education into one. From interactive robots to educational displays on the role of technology in humankind, the experience is about more than just music. Lastly, Postcard From Earth exemplifies this fusion, providing a sensory feast and setting a high bar for future content.
In conclusion, for a more in-depth breakdown of the Las Vegas Sphere, check out the original post on Billboard, here.
[H/T] – Billboard