In an electrifying turn of events, Jauz, has just dropped a remix of the iconic 2008 Deadmau5 track 'Ghosts 'n' Stuff.' The renowned Bay Area-born DJ and producer drops this fresh take on the monumental hit representing not just a remix but an evolution. It goes without saying that this signifies a new epoch in the realm of dance music.
A Trailblazing Remix
Jauz's rendition, released on November 3 via the mau5trap label imprint, preserves the core elements of the original track. At the same time, he still manages to infuse his own signature style into the remix. Maintaining the ethereal vocals of Rob Swire and the distinctive synths by deadmau5, Jauz injects his own innovative spin. In the process providing an auditory experience that both pays homage to the past, and resonates with the future of electronic music.
The Legend of 'Ghosts 'n' Stuff'
Originally introduced as an instrumental piece in 2008, 'Ghosts 'n' Stuff' found its vocal rendition with Rob Swire in 2009. The tune became an integral part of deadmau5's double-platinum album, 'For Lack Of A Better Name.' The track soared to the top of the charts, seizing the #1 spot on the Billboard Hot Dance Airplay. Additionally, 'Ghosts 'n' Stuff' has amassed over 400 million plays since its debut. Not only holding double-platinum RIAA sales status but also being a significant element in various viral electronic music culture moments. Further, this song has etched itself into the very fabric of dance music history.
Creepy Cool Origins
Billboard revealed the eerie origins of the track's intro, utilizing samples from Frederic Chopin's Piano Sonata and a monologue from a 1957 sci-fi indie film, "The Brain From Planet Arous." This combination created a bone-chilling yet captivating introduction, forming one of the most distinctive and unforgettable melodies in deadmau5's illustrious repertoire.
Jauz: A Year of Triumphs
In addition to the honor of remixing this monumental track, 2023 has been a year of triumph for Jauz. Marking a significant milestone with the release of his two-part album series – 'Rise of the Wise' and 'Wrath of the Wicked.' These albums not only pay homage to his debut but also showcase his versatility, traversing through progressive house, dubstep, and drum n' bass. This musical journey encapsulates the multifaceted nature of Jauz, not just as a producer but as a human being.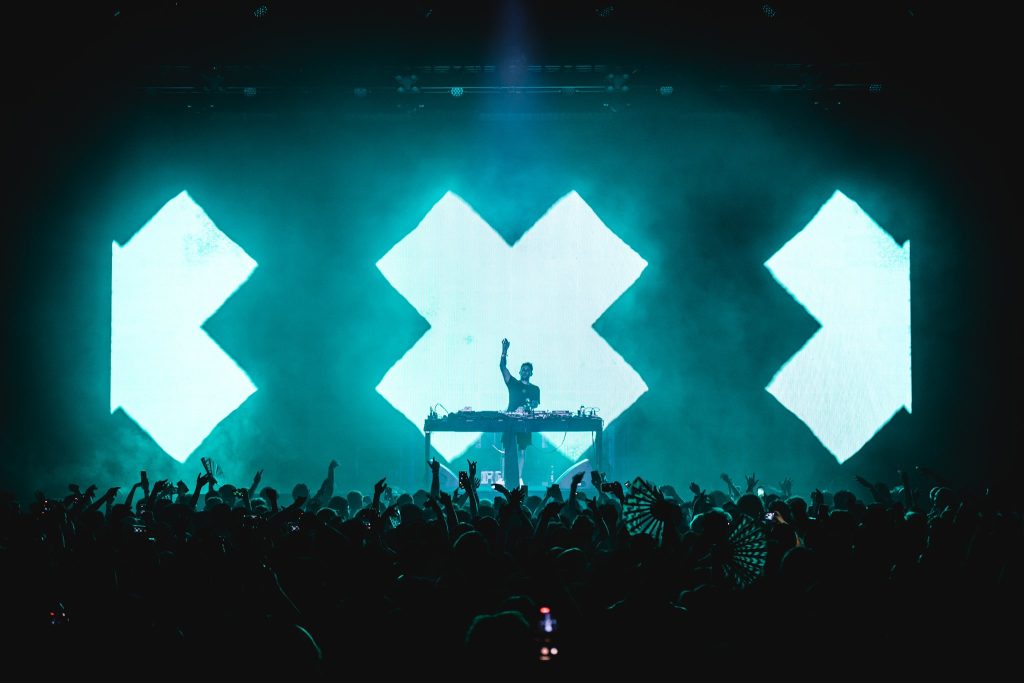 When speaking on the remix, Jauz had the following to say:
Making a remix for a song as revered and respected as 'Ghosts n' Stuff' is honestly almost an impossible task," "It was intimidating and humbling, to say the least. But it was also a great exercise to remind myself how to stop putting pressure and expectation on myself, and just make whatever comes out naturally. I made eight different versions of this remix and this is the only one that really felt like 'me.' Thanks to Joel and the team for letting me remix one of the greatest electronic records of all time.  It was an honor and such a cool experience" 
In Conclusion
JAUZ's reinterpretation of 'Ghosts 'n' Stuff' stands as a testament to the ever-evolving landscape of electronic music, bridging the gap between the past and the future, and affirming its position as a defining track in the vibrant history of dance music. Jauz's remix of Deadmau5' Ghosts 'n' Stuff is out now via Mau5trap, and can be streamed below, enjoy!
deadmau5 – Ghosts 'n' Stuff (ft. Rob Swire) [Jauz Remix] | STREAM
FOLLOW JAUZ:
IG | TWITTER | YOUTUBE | SPOTIFY | SOUNDCLOUD | WEBSITE
FOLLOW DEADMAU5: