The captivating electronic music duo Kasablanca returns to Anjunabeats to present their new outstanding single: 'Rubicon'. This follows the Lucid Audio EP and continues the 90's revival and vanguard Melodic Techno mix. Available now on all platforms.
Accomplished Melodic Techno duo Kasablanca first made a splash in the Summer of 2020 with their collaboration with Lane 8, 'Run.' They followed that up with their debut album Human Learning, their Juno-Award-nominated single with Bob Moses 'Afterglow,' their Immunity EP on Anjunabeats, as well as a remix of Above & Beyond's 'Black Room Boy' as part of the 10 Years of Group Therapy celebrations.
Their latest EP on Anjunabeats, Lucid Audio, earned support from the likes of Massano, Oliver Heldens, Don Diablo, Armin van Buuren, Vintage Culture, James Hype, and Lane 8 while racking up over 3.5M total worldwide streams to date. Stellar remixes of tracks from the EP soon followed: Korolova's take on 'In Sequence' and Øostil's rework of 'Am I Dreaming?' were played on stages around the world and also saw support from many others, including David Guetta, Cosmic Gate, Gabriel & Dresden, and more.
'Rubicon' is a Melodic Techno track with a driving beat and soaring melodies. It is a journey through different sounds and textures, building in intensity and emotion. The track begins with a simple but effective drumbeat and a deep, brooding bassline. A haunting melody soon emerges, carried by a shimmering synth pad. The melody builds in intensity, reaching a climax before dropping back down to the main groove.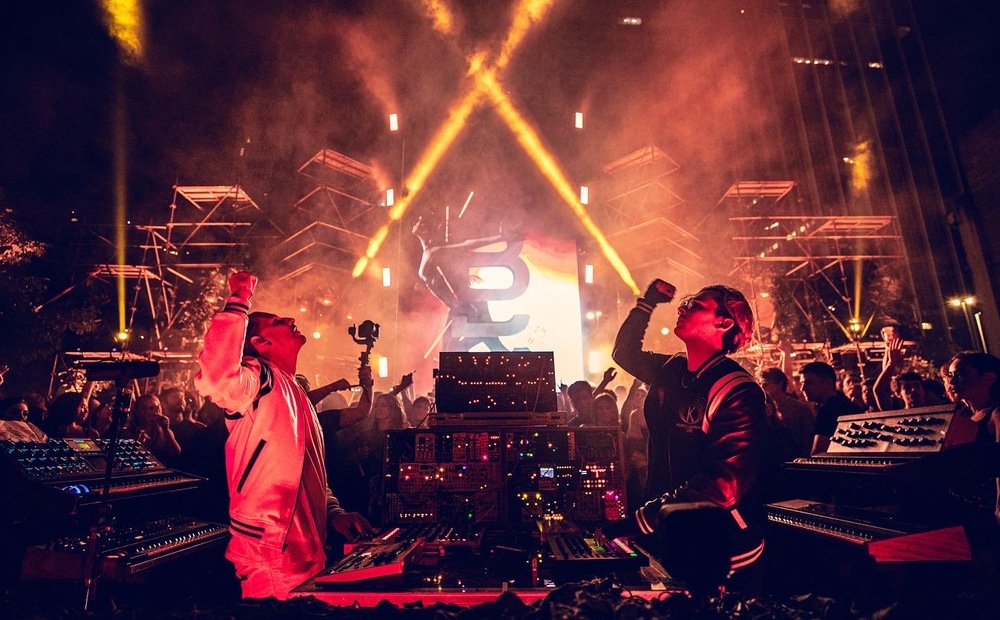 The second half of the track is even more powerful, with the melody becoming more complex and the drums becoming more relentless. A new synth lead emerges, adding to the overall sense of drama and excitement. The track builds to a final climax before fading out, leaving the listener wanting more.
Kasablanca's sound takes on a whole new dimension when you experience it live. Their adrenaline-fuelled show, akin to a mashup of Justice, Queen, and Stephan Bodzin, straddles the atmosphere of a full-blown rock concert and a super club. Replete with Prince-esque swagger and an extensive rig of analog synthesizers on stage, they recently supported Above & Beyond at their sold-out Printworks London takeover and The Gorge for Group Therapy Weekender.
Early this year, the duo completed their Am I Dreaming? tour, which took them to eight sold-out venues across North America, as well as Ultra Miami, Coachella, festival appearances in Brazil and India, and a return to Red Rocks Amphitheater with Above & Beyond. Road-tested and fine-tuned at many of these venues, 'Rubicon' sets the stage for a blistering end of the year with another tune chock-full of retro synth melodies and hypnotic basslines.
Kasablanca is keeping its momentum high in the run-up to the new year; they recently embarked on a 16-date tour, including festivals, headline dates, and Anjunabeats label shows.
You can listen to Kasablanca – 'Rubicon' below!