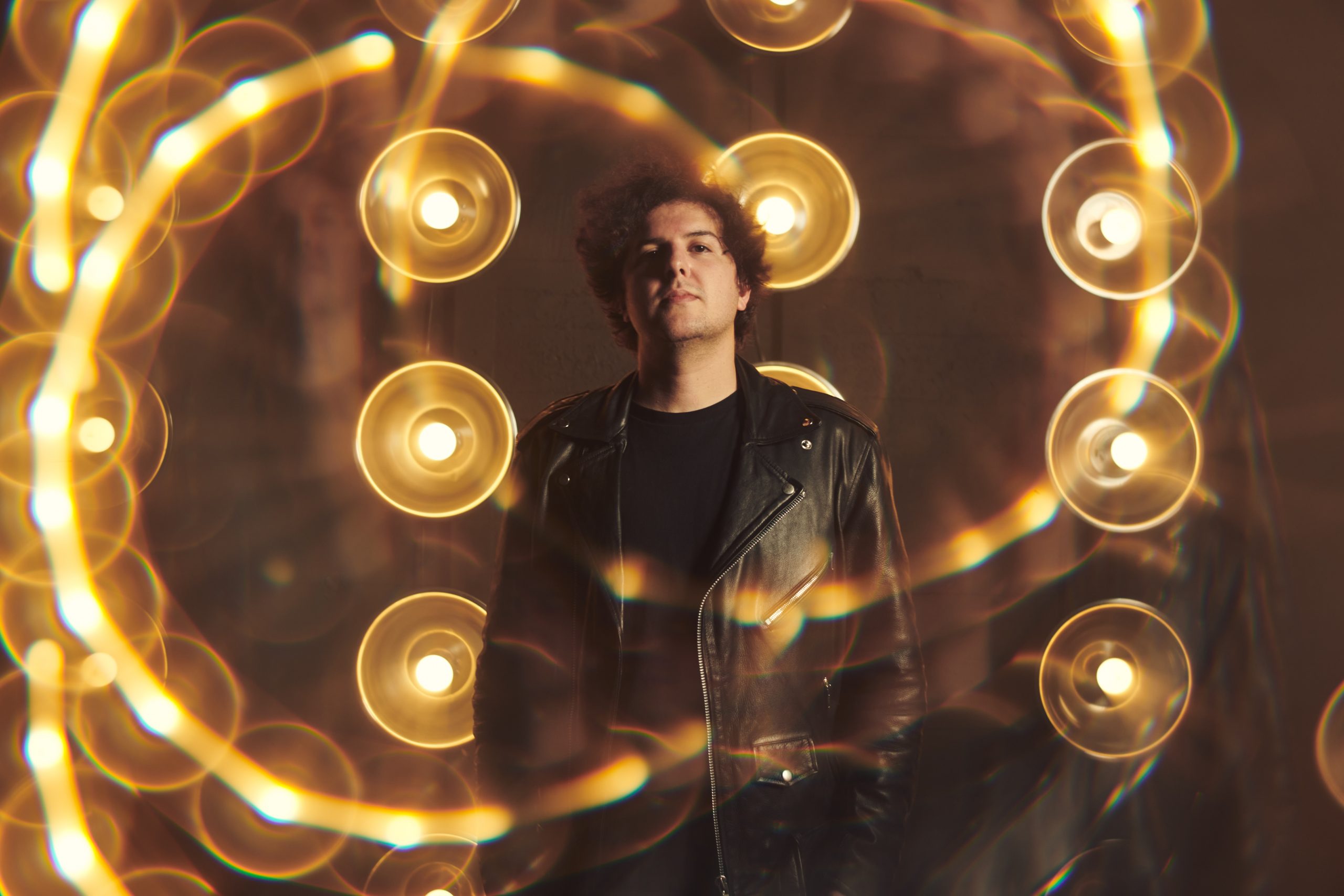 Step into the vibrant world of Electronic Dance music as we dive into an exclusive interview with the highly talented Meetch. With a decade of live music performances, Meetch has captivated audiences with his dynamic energy and multi-genre DJ sets. Starting out as a drummer in bands before transitioning into DJing, Meetch's musical journey has been fueled by passion and a desire to engage with the crowds. In this interview, we explore his musical origins, the influences that have shaped his unique sound, and his relentless drive to push boundaries and experiment with different genres.
Hi Meetch, how are you? 
I'm good! Just hanging in there! Performing and creating music frequently!
Can you tell us about yourself, your journey into the world of music and how you discovered your passion for DJing? 
My journey in music started out getting guitar lessons when I was very young. Then once the first video game, Rock Band, released, I fell in love with drums. It was from that point on where I taught myself drums through YouTube and just practicing. I mainly loved Rock music growing up. I always listed to classic Rock and Heavy Metal too. Simple to play and always great to play these songs with a band. Later on in life, I wanted to do more solo music, so I became a DJ.  

As someone who started as a drummer in bands before becoming a DJ, how do you think your background as a live musician influences your approach to DJing and performing? 
Absolutely! Being a drummer is all about keeping time and staying on rhythm. That is the most important thing when it comes to DJing as well. I have never once used a sync button on a DJ setup. Since 2013, I have played on CDJs, so I have always been able to blend and mix songs pretty flawlessly. That allowed me to be able to bend genres and tempo switch smoothly.
What drew you to the Electronic music scene, and how did it shape your artistic development early on? 
I went to a concert in 2011 in New York City to see a band. It was actually my first big concert. There was a DJ that opened up for the band and from that moment on, I knew that I could be the one controlling the entire crowd. Just one person and thousands of people watching and dancing. It's been my goal since 2011 to do what I am doing now. And it's finally starting to pay off!

You've had the opportunity to perform at various renowned venues and share stages with notable artists. How have these experiences impacted your growth as a DJ and shaped your unique style? 
This made me believe in myself more and more. I played a really cool spot in Brooklyn in 2014, and then two weeks later, there was a big article online for Skrillex doing an insane show there. I just thought it was awesome that I just played there not long before. I also closed out a show for Deorro in New Jersey in 2015. It was cool that I was able to go up and shake his hand and transition right from his set. There are many other moments similar to these. Now, I'm doing some really top shows in Los Angeles and frequently too. These experiences really helped me mentally grow and allowed me to build more confidence in myself. I never would have seen me on the stages I am now. But at the same time, this is exactly what I was trying to do and it's working. So, this really builds me up and helps me strive to bigger and further lengths.
Can you describe your sound and style? Does it fit in one genre only or do you like to experiment with different genres? 
I LOVE to experiment in different genres. Each song I am starting to make is different in its own way. I want to have a wide portfolio of music, so they each have their own flare. I do eventually want to find a way to mix Punk Rock more into my music. But I think that is a long-time goal. Maybe adding the band Attack Attack! and their vocals into a track would be incredible. I love House music and I think if I can make a House track that has Electro-Rock elements that would be awesome. I'm always down to try new versions and other elements in my music. I don't want to give away any secrets though!

For someone who is new to your music, which track of yours would you recommend as the perfect introduction to your sound and why? 
If someone is new to Electronic music in general, I would tell them to tune into my track releasing on July 14th. This is a multi-genre vocal track that I really think is going to blow people away. But if I am talking to the average House music fan, I would show them my latest release, 'Androids.' It's really picking up on plays across Spotify right now and when I play it live, the crowd is MOVING!
How do you go about selecting and crafting your sets to create a memorable and engaging experience for your audience? 
I think there is a key to having a memorable DJ set list. My experience as corporate/wedding DJ as well, has helped me really be able to expand during my sets. When I listen to a lot of other DJs play, it's the same style of music over and over and it's really not that engaging. I love to tempo change and add throwback Rock within my sets. Sing-alongs are EXTREMELY important during a DJ set. So, I go through my life of concerts and Rock music I grow up on and find a way to throw this within the set. People want to have a moment where they can sing their heart out. I want to give that moment to people. If I can transfer into the 2000's Punk Rock scene, and it builds up into an insane Moombah drop or a heavy House drop, that will make me feel like the set was successful. I want to hear people so "OHHHHHHHHHH" when the drop hits. That is what I aim to happen at least twice during my DJ sets.

Could you share a particularly memorable or unforgettable performance that stands out in your career so far? 
Honestly, it was my last show at Avalon Hollywood on May 28th. I had one of the headlining DJ sets and during one of my throwback sing-along songs, the entire club erupted in confetti and CO2 cannons. I always dreamt of a moment like that. It felt so right, though, at the same time. You hear people cheering for it and then the build-up was so long and really hit hard. The pictures afterwards were unbelievable. I still listen to the clips people filmed from that day because it blows me away every single time. During that show, there were so many moments people screamed at the drop of the song. I did multiple tempo changes and even did some Emo song throwbacks as well. It was a complete success!

What challenges have you faced as an artist, and how have you overcome them to continue progressing in your musical journey? 
I think a challenge that a lot of DJs can agree with me on is the ticket selling portion of the shows. This took me years and years to figure out the best way to sell tickets and how to build up a consistent fan base. But this is a struggle because almost every show needs some sort of ticket selling. I'm grateful that now, I am able to play the shows I can because I unlocked the key to ticket selling, but it's still a challenge. Some need more tickets than the other, but I always hit the goal and most of the time even further. I do believe this will help me out in the future when I start getting bigger bookings that may not need ticket sales, but I still have a huge crowd that comes to see me either way. My goal was to get a consistent crowd and it took me 10 years to do it. But it's working and I'm so amped for the future.

Looking ahead, what are your goals and aspirations as a DJ and producer, and what can your fans expect from you in the future? 
My ultimate goal is that in 2024, I will be at one of the large-scale festivals. My music is growing and so is my brand. I know I have what it takes to make it happen, it's just really about finding that one person or even group of people to make it happen. I expect one or two big label releases to happen as well. I'm spent about 13 years growing my brand and I think it's finally time for it to shine through. A common quote is, "Overnight success takes 10 years." Now, I am seeing that I have been gaining a lot of traction and becoming more successful in music over the last 3 years. So, it really is happening! Things are starting to unfold and I am ready for the ride.

With his unique style and diverse range of genres, Meetch continues to push boundaries and captivate audiences with his infectious energy. As we close this exclusive interview, we eagerly look forward to witnessing Meetch's future endeavors and the exciting music he will bring to the Electronic Dance music scene, stay tuned for more from this talented artist as he continues to make his mark in the industry.

Meetch Online 
Links | Soundcloud | Instagram