The culmination of years of work, here's an extended melodic take from a guy who's been making waves lately.
When we talk about an album, we can't not treat it with the seriousness it deserves: it's an artist's ultimate goal. An album represents weeks, months, and even years of hard work, creating track after track, and being able to link a handful of them through a thread. Elaborating on that idea even further, any artist's debut album is a huge deal. It's the first time they devote their efforts to telling a connected tale through a collection of records.
What we bring you today is precisely that, an enormous summit conquered by a beloved artist. Kyle Girard, more commonly known as Midnight Kids, has graced the world with his debut album, The Long Way Home.
Midnight Kids' Journey
Releasing memorable tunes since 2017, Midnight Kids has a fair amount of road already travelled as we speak. Not only the number of releases but also judging by the quality of the products and the artists involved, Kyle has a career that doesn't seem to know about an end, or even a speed bump.
The Electronica/Pop style he effortlessly showcases on every song has attracted many artists such as Matthew Koma, Mord Fustang, and CAZZETTE. In 2020, Midnight Kids released their The Lost Youth EP, and in the years that succeeded, singles, remixes, and more, saw the light of day.
The Long Way Home
Earlier this year, we saw the unveiling of tracks like 'One More Night', 'All Nighter', and 'Your Way'. All of these tracks were lifted from the album, as we'd later learn. The Long Way Home contains a total of ten tracks, all diving into a style of Pop that tangentially caresses the EDM spectrum. All songs on this album sound fresh for a radio broadcast, while presenting immense potential for a series of remixes that may take the elements on the original tracks and adapt them to a more club-oriented setup.
The Long Way Home brings an amazing amount of collaborators to the table, too. 70% of the album was co-produced alongside esteemed artists of Kyle. We're talking Jack Newsome, Madison Watkins, Noelle Johnson, CVBZ, SayWeCanFly, CAPPA, and Linney. The end result is an album that tells a story through melody, different voices (no artist collaborated twice on the album), and an aura of introspection.
Kyle himself wishes this album transcends time with a message that goes far beyond the mere musical quality provided: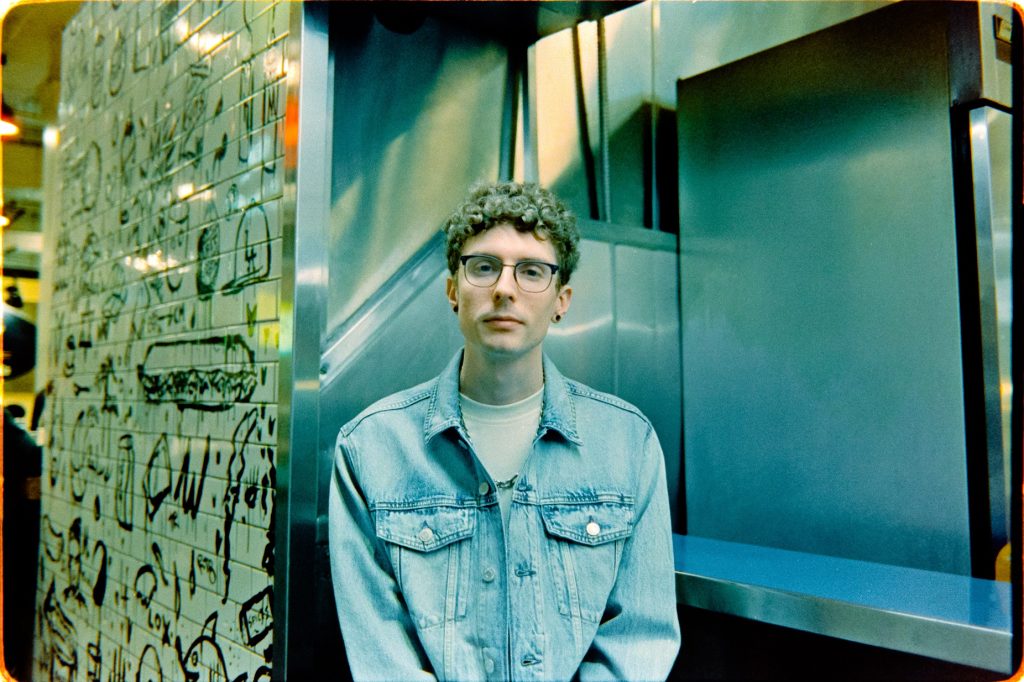 "I hope those listening to [the album] take in every second you have with your favorite people and make it last a lifetime. Moments like that are so important and are what make life worth living."

-Kyle Girard, aka Midnight Kids
Writer's Picks
While listening, 'One More Night' really stuck with me, I guess because I had written about it a few months back and my brain already knew it sort of by heart. But then, past the midpoint, I came across '405'. And I've got to say, in an instant, it became my favourite song on the album. It's a subtle Rock-embodied melodic hug to the heart. What really got me hooked beyond what I could perceive at the moment and just came to understand later, was the Trance elements in the song. The eighth-spaced pluck chords, the vocal chops that resemble Gareth Emery, the tonne of reverb… I'm a Trance guy after all, so hearing these elements that kind of reached their hand out, spoke to me on another level.
Midnight Kids – The Long Way Home Tracklist
Introspection
All Nighter with Jack Newsome
One More Night with Madison Watkins
The Long Way Home with Noelle Johnson
Your Way with CVBZ
405
Without You with SayWeCanFly
Just For Right Now
Even For A Second with CAPPA
Broken Things with Linney
Final Words
Midnight Kids brought an album that is a must-listen if you're into melodic tunes. The slight resemblance to Dubstep on some tracks, then Trance on others, then Rock on others, and more, all make for a really interesting concept that few excel with the level Kyle did here. If this is what his debut album sounds like, I can't wait to hear future works.
Listen to Midnight Kids' The Long Way Home below by using the Spotify interactive button attached. And once you do, close your eyes and fly away.