Matt Sierra, the artist professionally known as Mt. Sierra, actively evolves his musical style with a reenvisioned release of his track 'When You Hold It Down'. This new edit, a staple in sets for over two years, now receives an official release as Mt. Sierra embraces a deeper, harder, Techno-inspired direction. Prepare yourselves for 'Hold It Down'. If you're a fan of vocals and Techno, then this a tune that you don't want to miss.
On Friday, December 10, 2021, Mt. Sierra released the highly anticipated 'When You Hold It Down,' the fourth single from his debut EP, Mt. Joel. This energetic and Progressive House tune centered around a lush, emotive vocal. In the process showcasing Mt. Sierra's vocal manipulation skills and the distinct "Mt. Sierra Sound". Now, he takes things a bit deeper, utilizing that same lush vocal, albeit in a different fashion. A couple of Mt. Sierra's signature sounds can be found throughout 'Hold It Down' as well.
Hold It Down
The track embodies the signature sounds that define Mt. Sierra, now presented in a deeper, heavy-hitting Techno fashion. Made for the dancefloor, this is a track that has been demolishing dancefloors throughout the Los Angeles underground, and beyond. Further, Mt. Sierra's 'Hold It Down' maintains the same emotive pull that the original track features, but is juxtaposed with the hard-hitting beat of a Techno kick drum. Once the percussion comes in, it's game over. If you've yet to hear Mt. Sierra live, this is something you must do, ASAP.
In a statement, Mt. Sierra revealed 'Hold It Down' is "a track that was created out of a desire to play 'When You Hold It Down' live". He further added, "That track was a tune created out of a desire to express some passion for a dearly beloved".
"I had created the song but quickly realized it didn't fit in my DJ sets. That's how 'Hold It Down' came about."
'Hold It Down' stands as a testament to Mt. Sierra's growth and artistry. Further, it offers a preview of what's to come from this rising star. Promising a rich and dynamic discography, this is just a taste of what Mt. Sierra has in store. Through this release, Mt. Sierra skillfully merges his love for vocal-driven dance music, with the brooding instrumentals of Techno. As Sierra further experiments with styles and influences, you can expect a more diverse soundscape from the producer/DJ. He seeks to continue captivating listeners while simultaneously propelling his music in an exciting, new direction.
Stay tuned for upcoming releases from Mt. Sierra as you immerse yourself in the ever-evolving "Mt. Sierra Sound". In conclusion, 'Hold It Down' by Mt. Sierra is now available on The Music Dealers for streaming. Enjoy the music!
Follow Mt. Sierra:
Facebook | Twitter | Instagram | Spotify | Soundcloud
About Mt. Sierra: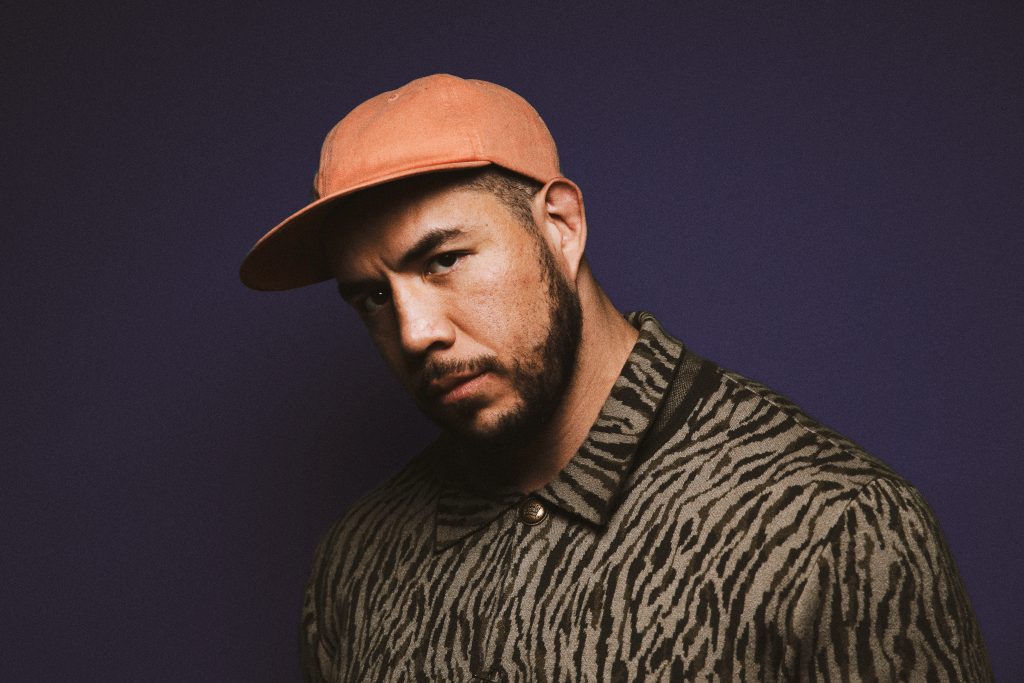 Matthew Sierra, originally from El Paso, Texas but now based in Los Angeles, is embracing a new musical direction. Known professionally as Mt. Sierra, he is shifting towards a darker, Techno-inspired style of dance music. Mt. Sierra has gained recognition for his distinctive fusion of Progressive, Deep, and Tech House beats, always drawn to captivating melodies.
Having a natural affinity for beautiful tunes, Mt. Sierra seamlessly transitioned from his love of Big Room, Tech, and Progressive House to a deeper dive into the electronic music scene. He made said transition in 2019, rebranding from his previous persona as Matt Yo, recognizing the disparity between his passion for emotive, progressive music and his former brand.
2020 marked Mt. Sierra's launch, and despite the challenges, he is poised to showcase his artistic vision. He aims to make waves in the Dance music industry, targeting renowned labels and prestigious events. With a dedication to let his music speak volumes, anticipate an exciting journey with Mt. Sierra as he takes his new Techno-infused style to the forefront of the music scene.