Party in style with the latest addition to the brand's catalogue.
Renowned fashion brand Ray-Ban has just revealed their most recent wearable model: orange, octagon-shaped sunglasses. Inspired by the festival life in vast desertic terrains such as Burning Man, the new pieces are a limited-edition run, and also an online exclusive one.
The irregular-shaped, black metal frame is home to a pair of orange-tinted, "desert-proof" glasses, giving the overall piece an unusual look, also quite resemblant of the heated afternoons dancing over sandy terrain.
Ray-Ban describes their newest pair as an invitation to get "ready to party in the desert with a sleek metal frame, rugged octagonal shape, black temple tips, and orange sands inspired transparent lenses".
Take a look at the limited edition sunglasses right below.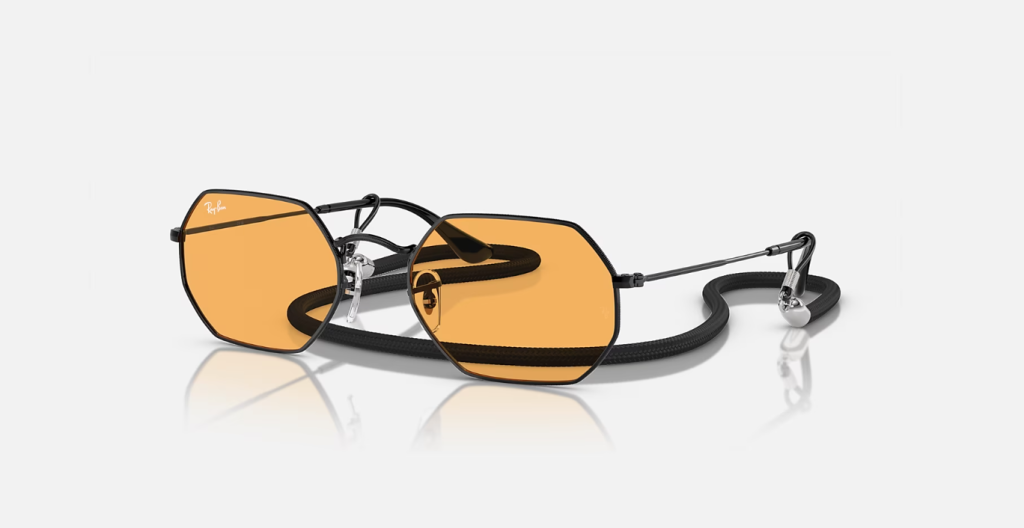 The price of Ray-Ban's latest octagon sunglasses is USD 181.00, and they come with a black lanyard to, in their own words, "keep them from dancing off your face", along with a sleeve, and card of authenticity.
The Octagonal Music Festival Limited pieces are likely to come out of stock pretty soon. Limited to only 350 units, should you want to get one, you're better off flying to Ray-Ban's page by clicking here.