Out today is a brand new single from San Holo entitled 'BRING BACK THE COLOR' feat. AURORA on Helix. A mesmerizing melody that captures the unmistakable ethereal essence that defines San Holo's sound, 'BRING BACK THE COLOR' intertwines uplifting moments with graceful vocals by Norwegian pop sensation, AURORA.
In addition to the release of 'BRING BACK THE COLOR,' San Holo has revealed the name and concept behind his forthcoming album, EXISTENTIAL DANCE MUSIC, due out this fall. This new definition of 'EDM' is a crucial component of the San Holo project and community. The producer explains; 'Music has always been a way for me to express feelings that I can't describe with just words… Words alone rarely capture something's pure essence and music seems to get a lot closer to capturing those feelings.'
'Life is so existential by nature; We're all looking for meaning in this world, and I'm fascinated by our personal journey of finding purpose. At the end of the day, we all wanna see the light and feel connected to our true selves and the world around us; We want to feel at peace. Existential Dance Music is all about this journey through life. Our journey to light. The lows, the highs, the hellos, the goodbyes…'

-San Holo
You can learn more about 'EDM' here.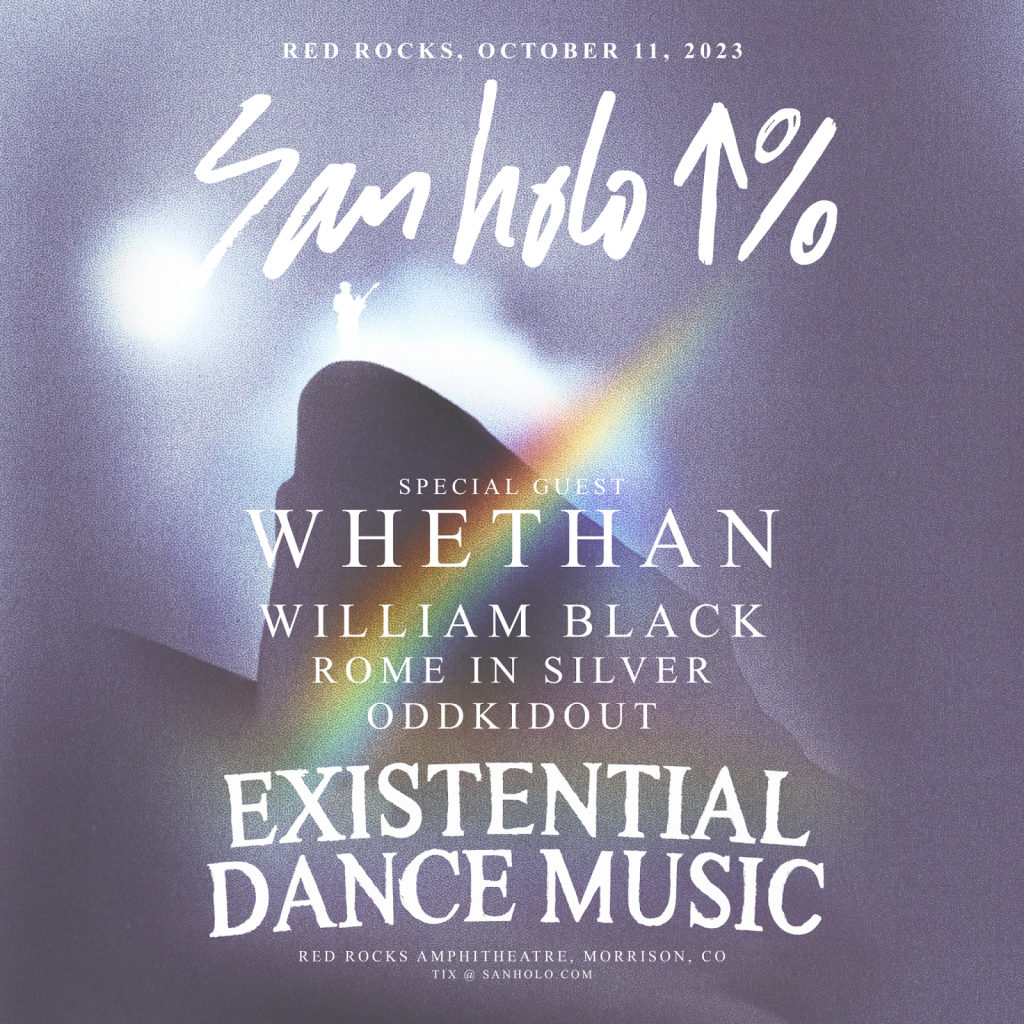 San Holo will be bringing this concept to Red Rocks on October 11th for San Holo Presents: Existential Dance Music. Joining him are special guests Whethan, William Black, Rome in Silver, and OddKidOut. Tickets are currently on sale here.