The legendary trio will land this year, once again, at an equally legendary venue.
This October, get ready for the return of the iconic Trance group Above & Beyond to one of the most recognisable places on the whole planet. The place, you may ask? Red Rocks Amphitheatre, in Colorado. After skipping 2022, the boys are back to the place that even inspired one of their songs — Red Rocks —, for a two-day visit, featuring tons of talent.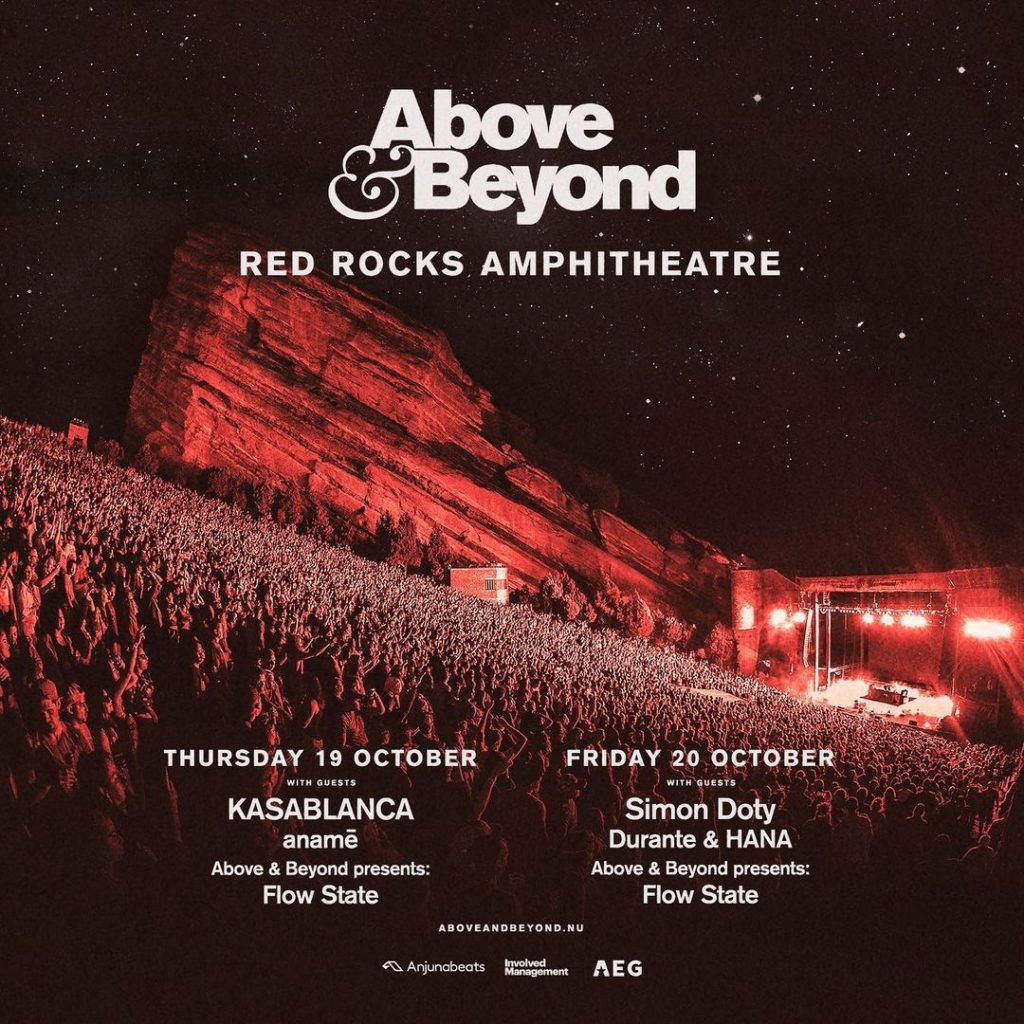 Red Rocks 2023
This year's A&B shows will be held on October 19th and 20th, for which they are bringing a plethora of styles and sounds to make them friendly company. On the first day, Thursday, the invited guests for the show are live-set maestros KASABLANCA, and the beloved duo anamē, while Friday's gig will welcome the Anjunadeep VIPs Simon Doty — who's just put out an album this year —, and a special B2B set from talents Durante and HANA.
Both days will also include a delicate experience, holding an opening led by Above & Beyond's very own Paavo Siljamäki, and inspirational speaker and yogi Elena Brower. The two will host guided meditation rounds in the style of their 2020 album Flow State. Lovely.
Be sure to grab your tickets while you can. Pre-sale begins tomorrow, July 18th at 10 am MST. Visit this link for early access.
Are you coming to Above & Beyond's Red Rocks show this 2023?