Alok and The Chainsmokers, popularly known for their collaborations with highly rated pop artists worldwide and hits that exceed millions of streams, team up with Mae Stephens for 'Jungle'. The song and outstanding video clip are both available now on all audio and video streaming platforms.
The song is a mix of Electronic Dance Music and Pop, as usual in the electronic music duo and Brazilian producer. It has a catchy melody and a danceable beat. The lyrics are about the feeling of being in love and feeling free. The most prominent sound piece in this song is a piano riff that will remain in the listener's memory for a long time.
The Chainsmokers went on to reflect on a few words about their latest single. They say: "We couldn't be more excited to be collaborating with Alok and Mae respectively". They also add, "We have been friends and following Alok's work for years and always admired his shows and have been trying to find the right record for over 4 years. (…) Mae is also just a brilliant up-and-coming artist and she absolutely nailed the vocal".
"We were both picky because we wanted to make a record we could both perform at the biggest shows but also something that lent itself to a fan outside of the festivals. "

The Chainsmokers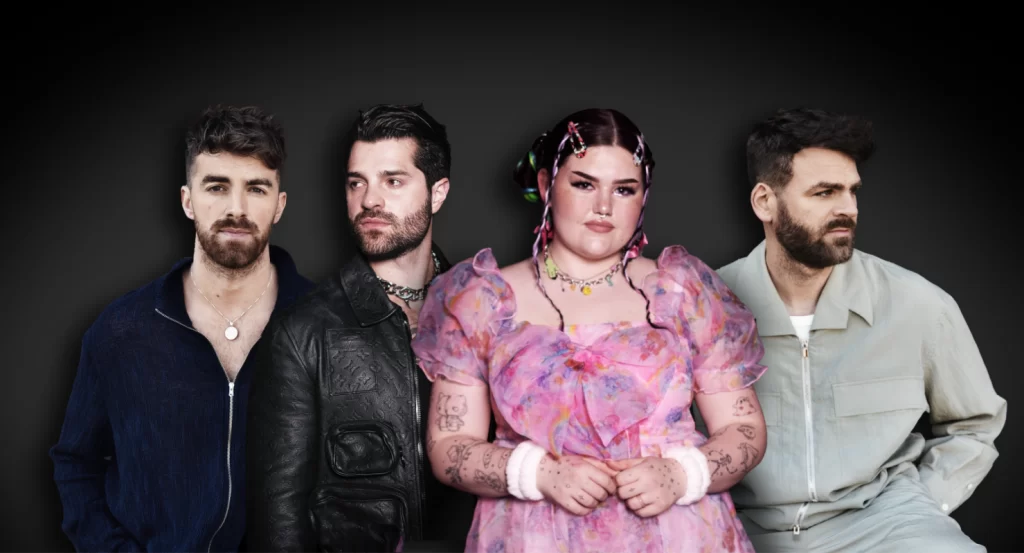 The Music Video
The music video shows a narrative discourse focused on science fiction, a point of view of "outsiders" or androids on humanity while they flee from them by sea and land. Fighting for survival with the universal instinct shared with animals in the jungle, they find safety by blending in with a crowd at a music festival and transforming into others around them. The video and image sequence counts with Alok, The Chainsmokers, and Mae Stephen's performances. This video delivers a captivating cinematic experience to accompany the all-star musical collaboration.
[embedded content]
"I never imagined I would be working with the Chainsmokers and ALOK this time last year. As a starting artist I never imagined anything like this would happen (…). The guys are amazing and performing with them was one of the best moments of my life."

Mae Stephens about 'Jungle'
Critics and fans received the song, appreciating it. 'Jungle' has been praised for its catchy melody, danceable beat, and positive lyrics. The song has also been a commercial success, reaching the top 10 on the Billboard Hot 100 chart. You can listen to The Chainsmokers, Alok, and Mae Stephens – 'Jungle' below!