The Tim Bergling Foundation, named after the late DJ Avicii, has announced this year's tribute concert to raise awareness about youth mental health and suicide prevention. 'Together For A Better Day' will take place on December 6, 2023 at the Avicii Arena in Stockholm, Sweden and will feature performances by Yung Lean, Thomas Stenström, Cherrie, Griff, Cleo, Dan Tyminski and more.
The concert is a significant step forward in addressing the pressing issue of mental health among young people. Suicide is now one of the leading causes of death among youth, and many young individuals are grappling with mental health challenges. 'Together For A Better Day' is a call to action to prioritize the well-being of younger generations.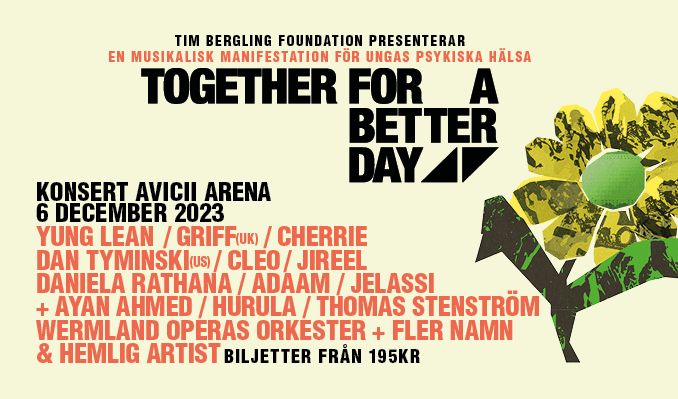 It's also a reminder that we are all in this together. We can support each other and create a better future for young people by working together to break the stigma around mental health. Avicii was a talented artist who used his music to connect with people on a deep level. His music continues to inspire and uplift people around the world. The 'Together For A Better Day' concert is a fitting way to celebrate his legacy and to use his music to make a positive impact on the world.
The Avicii Arena, which was renamed after the DJ in 2021, is a fitting venue for this important event. It serves as a symbol of hope and resilience, reminding us that we are not alone in the fight against mental health challenges. It underlines the power of music and unity in confronting this pressing issue, and it celebrates the enduring legacy of artists like Tim.