LSR/CITY, the laser Techno alias and much-buzzed-about laser live show of electronic music icon Gareth Emery, has announced a new, 15-stop North American tour for 2024. 
Following its debut at EDC Las Vegas Week in 2022 and subsequent sold-out, four-date run — which included stops in Seattle, San Jose, and Minneapolis — LSR/CITY became an instant viral sensation. Clips from the show's stunning light show spread like wildfire across social media, and a live-exclusive cover of Madonna's iconic 'LIKE A PRAYER' was played millions of times on Instagram and TikTok.
Now, LSR/CITY is returning to the stage once again, raising the stakes further with even more mind-blowing visuals and a new body of music – the culmination of a year-long production process that promises to deliver one of the most immersive laser shows in dance music history. LSR/CITY has spent the past several months teasing new visuals in anticipation of the 2024 shows in cities such as Los Angeles, New York City, Chicago, Vancouver, Miami, Dallas, Toronto, and more.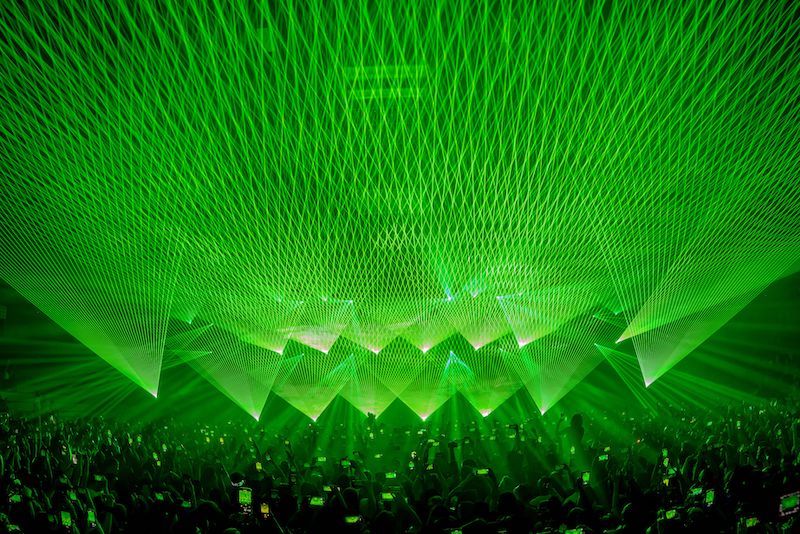 The tour announcement coincides with the official release of 'LIKE A PRAYER', the debut track of the LSR/CITY project. Featuring London-based singer Annabel, the track has already amassed 20+ million plays and 1+ million shares on social media. Now, it's finally been released across platforms due to fervent fan demand. 
Pre-sale tickets are now on sale as of today and general on-sale opens on Friday, October 6 via the official website.
Stay tuned for more news!