Google just wrapped up their Pixel 8 launch event, at which they announced several new upgrades and surprises coming soon. Read below for some of the announcement highlights.
Pixel 8 Pro
The new Pixel 8 Pro includes a Tensor G3 chipset, along with an updated rear camera array with a 50MP main sensor, a 48MP telephoto lens with 5x zoom, and a 48MP ultrawide camera. It also has a new Zoom Enhance feature that uses AI to retroactively add detail to an image, avoiding those blurry zoomed-in photos.
The Pixel 8 Pro also includes a temperature sensor to be used on surfaces, objects, and (hopefully soon) your body. This new device will maintain the same 6.7-inch display as the Pixel 7 Pro, but it will feature LTPO technology and a peak brightness of 2,400 nits.
Available to preorder now with shipping expected to start on October 12th, the Pixel 8 Pro will start at $999 and is available in black, porcelain, and light blue.
Pixel 8
The Pixel 8 is slightly smaller than the Pixel 7 with a 6.2-inch OLED display, offering an upgraded 120Hz refresh rate with a peak brightness of 2,000 nits. This device will also feature a two-camera setup with an upgraded 50MP main camera and 12MP ultrawide camera. Both the Pixel 8 and 8 Pro options will have access to Google Photos' AI-powered editing features, Magic Editor and Best Take.
The Pixel 8 starts at $699, available in rose, black, or hazel. Preorders start today with shipping expected to start on October 12th.
The Pixel Watch 2 comes with quite a few improvements from its predecessor, including an efficient Qualcomm Snapdragon W5 processor that allows for up to 24 hours of battery life, even with the always-on display turned on.
The watch also comes loaded with an upgraded heart rate sensor, a new stress-detecting feature, and automatic workout starts and stops for seven activities.
The Pixel Watch 2 is also available for preorder today, starting at $349.99. It's available in in silver and blue, silver and white, gold and hazel, and all-black.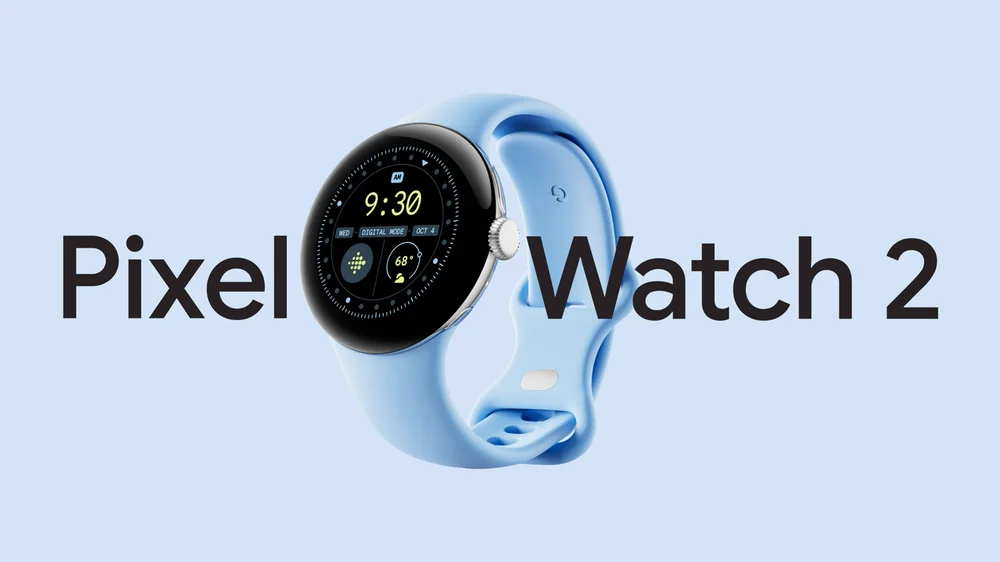 The Pixel Buds Pro include new color options: light blue and porcelain. An exciting new feature is conversation detection, which will automatically pause your audio and turn on transparency mode when it detects that you're speaking.
The Pixel Buds Pro also feature an upgrade in voice call quality, with the addition of Bluetooth Super Wideband, and will also support Google's Clear Calling feature which helps reduce background noise on calls. Both features will be available in an upcoming firmware update.
The Pixel Buds Pro are also available for preorder today for $199.99.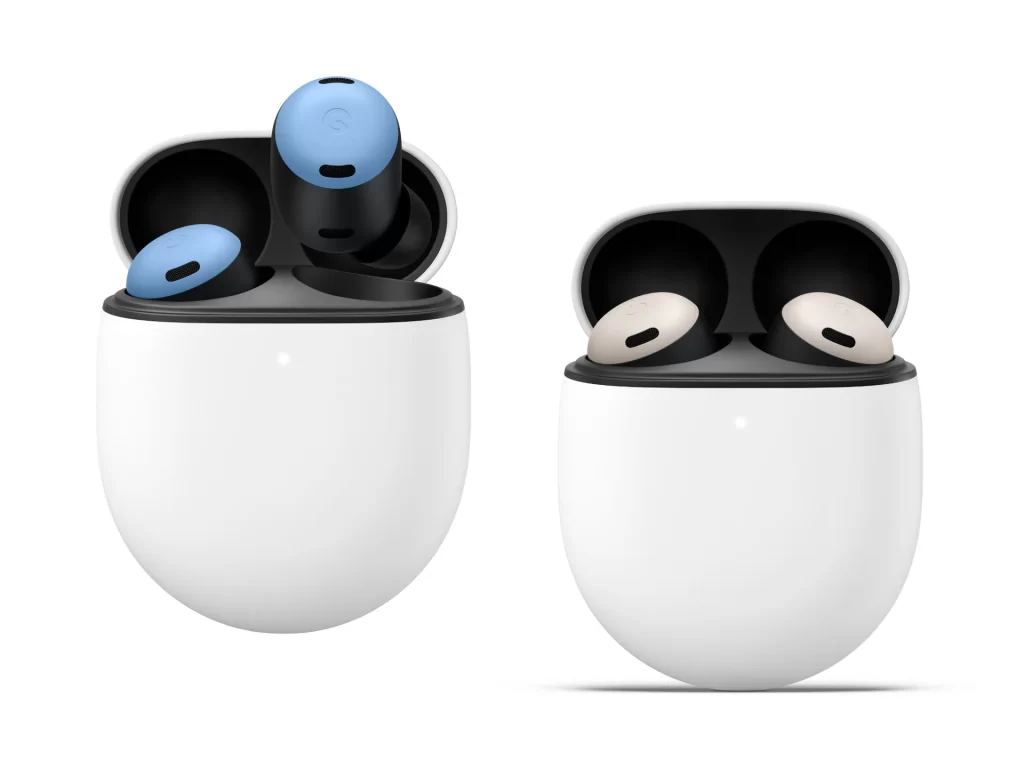 Android 14 is now here, available to Pixel phones 4A 5G and newer first, while phones from other companies, including Samsung, Nothing, and OnePlus, will add support "later this year." The updated operating system will offering improved passkey support, a new health tracking feature, and several customization features, including AI wallpaper generation.
Google also announced the launch of Assistant with Bard at the event, coming to Android and iOS "in the coming months." The new AI-powered personal assistant tool will integrate with apps like Gmail and Docs and can help users do things like create photo captions, make grocery lists, track down information in your email inbox, and more.