After MSG London announced plans to build the next Sphere venue in Stratford, residents began to push back. According to CBS, the concerns are around the venue location near residential areas and the light pollution.
As we have seen, the newly unveiled MSG Sphere in Vegas is massive, with giant LED screens inside and outside. The external LED screen wraps around the entirety of the Sphere and lights up the sky.
Because of the significant attention and popularity, they decided to bring the sphere concept to London next. MSG claims this would bring a thriving transformation to a vacant and underdeveloped area.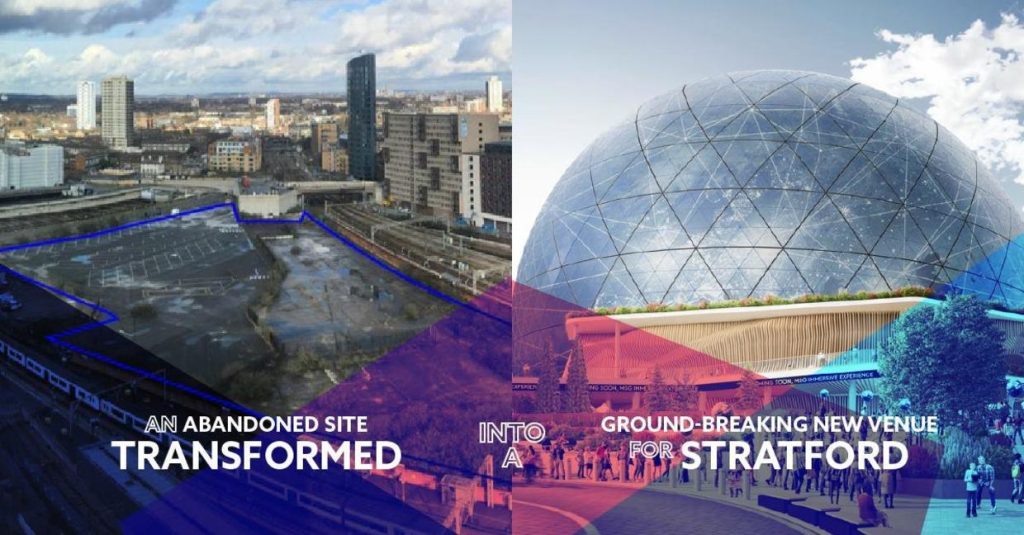 Despite MSG's claims, many are skeptical about this project, and the Stop MSG Sphere campaign is leading that opposition. The group states the development would tarnish the area and be as close to 250 feet from people's homes.
Other arguments say the developers aren't looking to create a venue to help local artists but want a new place to advertise. Additionally, even though the project plans are announced, they still need UK government officials' approval to start construction.
Please check out any of MSG's official social pages to learn more about MSG London sphere situation.
Photos via Facebook: MSG London