Get ready to immerse yourself in the musical wonderland crafted by the sensational electronic DJ and Producer, $ON-$HINE. Based in the vibrant city of Los Angeles, this maestro is about to drop a euphoric track titled 'Find Peace', promising to infuse your fall with all the right vibes. Brace yourself for an unforgettable journey through rhythms and beats that'll elevate your soul and move your feet. The excitement is palpable as we eagerly await his upcoming Live DJ Set, a B2B session with the electrifying Jakk'd! We've set the stage, and the countdown to musical bliss is underway.
Riding the Wave of Revival
Firstly, in this track, $ON-$HINE perfectly captures the essence of throwbacks. Secondly, he merges catchy hooks and verses with the pulsating heart of house music. Further, this infusion of styles exemplifies his unique production skills and penchant for riding the wave of music evolution. The vocals, meticulously chopped and placed, sync seamlessly with the upbeat rhythm, ready to enchant the global dance community. From a grooving bassline to irresistible horns sprinkled throughout, 'Find Peace' is a symphony of euphoria, culminating in a drop that will set the dance floor on fire.
The Journey to 'Find Peace'
When asked about 'Find Peace', $ON-$HINE confessed, "this track means a lot to me and describes a journey I had to go through in my personal life".
"Sometimes we have gone through the most difficult times to get to our best times. Create your soul, Find Peace"

-$ON-SHINE
In 2023, brace yourself for a flurry of exciting collaborations. Additionally, expect a wave of releases leading up to an eagerly anticipated EP. With an abundance of music in the vault, $ON-$HINE is poised to make 2024 a breakthrough year. Lastly, keep those eyes peeled and ears tuned; this artist will redefine musical ecstasy and seize the spotlight throughout the year. In conclusion, $ON-$HINE's 'Find Peace' is out now on Club Level Records, and can be streamed below, enjoy!
$on-$hine – FIND PEACE | STREAM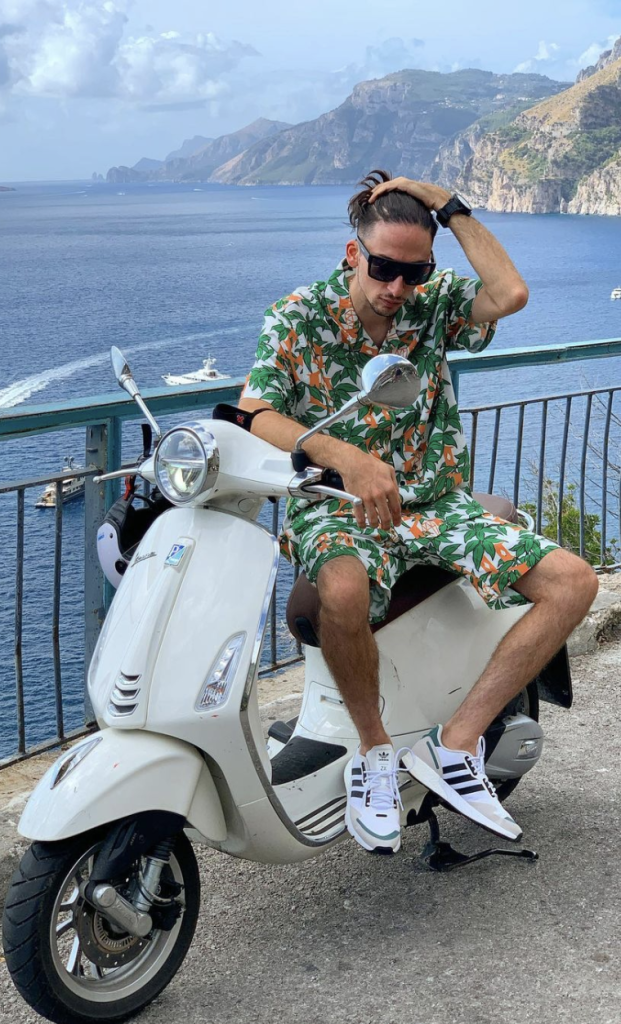 About $on-$hine:
$on-$hine Aka Santini (Sonny) Vilardo got his start in producing House Music just recently. Always having a passion for music he started as drummer/percussionist at 13 years old. Playing an array of venues on the Sunset Strip in LA as early as 15, then began touring at 18. He has had an ear for many genres of music. He took a break from percussion, and constructed a career and relevance in the Cannabis industry. Through traveling, self awareness and spending time in nature; He discovered a love for newfound sounds and he is back in the music industry like never before.
Bringing Soul, Funk, Disco, and Retro-styled flips to make his own vibrant sound in the House Music mecca. His inspirations come from the likes of Scruscru, Jamiroquai, Dombresky, Ken@work, Angelo Feirreri, and more funk/disco house artists. $on-$hine brings exactly what his name stands for…Some brightness, good energy, and positive light through his sounds, personality, and vibes.