Pendulum just released a new single with Matt Tuck from Bullet For My Valentine titled 'Halo'. This collaboration is one you never knew you needed. When drum and bass join forces with metal, you get electronic metal. The cross-over track is Pendulum's first single of 2023, and it did not disappoint.
Firstly, the track begins heavy with Pendulum's signature drum and bass style we're familiar with. Its active melody and hard-hitting tempo are joined by Tuck's vocals almost immediately. Secondly, his cathartic belting is joined by the chorus delivery accompanied by Pendulum's Rob Swire. What's more, skidding synths and drums match the duo's energy as they trade lines in soaring melodies and epic production. Lastly, check out the dark, intense music video here. You can see Tuck screaming through a television screen with Pendulum rocking out in the basement.
"When it comes to Pendulum, I've always tried to create music that sounds like the apocalypse and with 'Halo,' we've gotten closer than ever before."

Rob Swire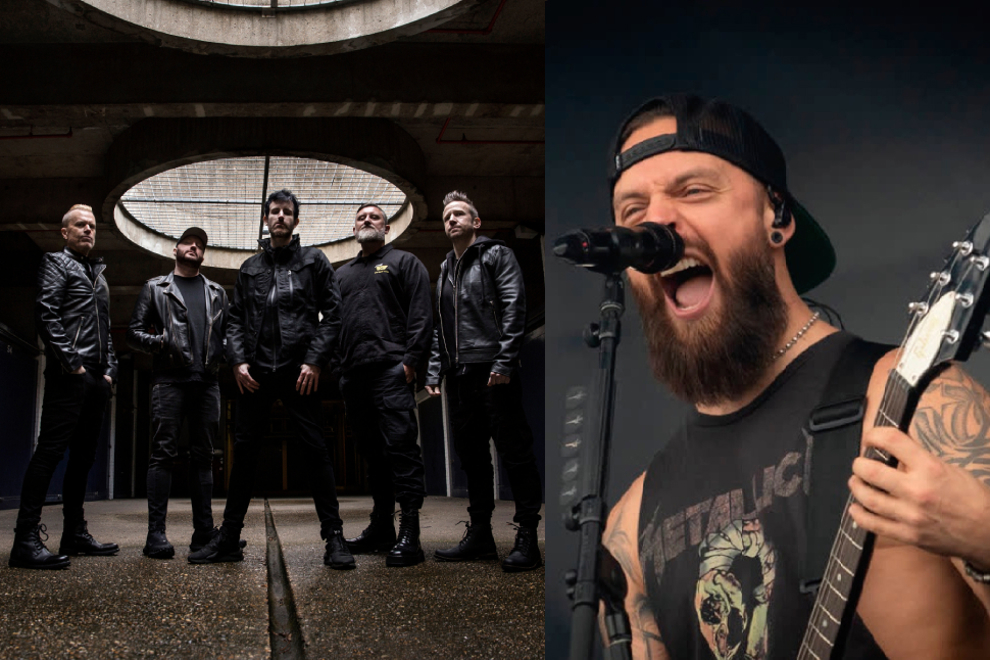 We know this is just the beginning of new releases for Pendulum this year. If this track is any indication of the larger-than-life prowess, we expect much more from them. EDM.com reports this to be Pendulum's "most ambitious and exciting year to date." 'Halo' first debuted at London's Alexandra Palace earlier this year to a most captivated audience. This long-awaited collaboration has set the tone for the group's career this year.
On June 9th, Pendulum performs at Download Festival in Donington Park. It would be the perfect time for Tuck to make a special guest appearance. With a fresh new Mushroom Group and Virgin Music Group record deal, the dnb artist is elevating their sound to unprecedented levels. The pioneers and originators of hybrid electronic/rock/drum and bass will continue to inspire generations to come. Listen to 'Halo' below.
Pendulum, Bullet For My Valentine – Halo | Buy/Stream