cover photo credits: Jose Murga
EDC Las Vegas 2023 returned to the Las Vegas Motor Speedway in epic fashion this past weekend from May 19-21. It was a joyful celebration of dance music, love, acceptance, unity, and positivity all around from over 520,000 headliners from around the world. This was the biggest attendance ever in EDC Las Vegas history and is a testament to Insomniac's commitment to growing and expanding their flagship festival. With over 170,000 in attendance on each day, the crowds and bottle ups were definitely felt more this year but that didn't stop the fun from happening.
Getting to the Festival
This year's traffic was definitely a bit worse than usual but that was due to all the ongoing construction going on for the Formula 1 re-pavement of roads. There was nothing that could be done for that besides leaving a little earlier than planned to see your favorite DJ's especially if you're staying on the Las Vegas strip. Other options would be to helicopter into the festival which can come at a hefty cost or do camp EDC which is definitely a cost worthy and time saving option. Plus, it opens up a whole new world as you immerse yourself in EDC's embracing culture for 4 full days if you arrive on Thursday. Additionally, Insomniac recently teased their new tiny luxury studio homes giving even more options for campers besides tents and RV's.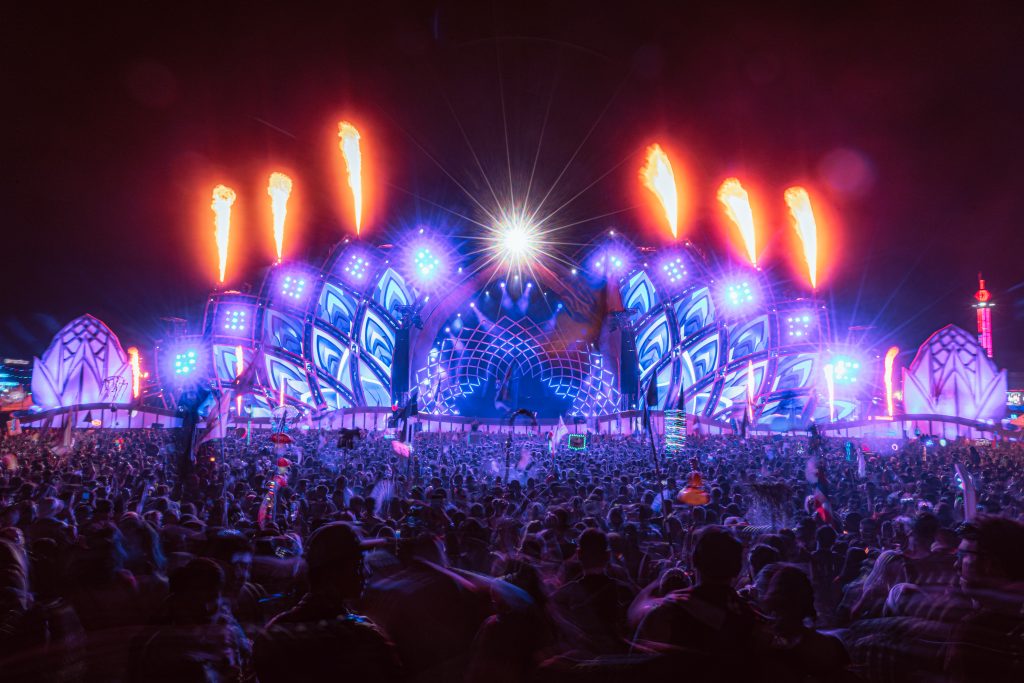 photo credits: Julian Bajsel
Venue
As always, EDC brings some of the biggest talent from all over the world to deliver unforgettable performances on the Las Vegas speedway. Tiesto, David Guetta, Kaskade, Afrojack, Chris Lake, Zedd, Armin Van Buuren are just some of the many household names to bring hours of pure excitement, euphoria, and vibes to thousands of fans. With over 230 performing artists the past weekend, there is so much music to explore, especially amongst the newer and upcoming DJ's which Insomniac always does a great job at in showcasing. And as a complement, headliners are able to experience the magic across nine different stages, and art cars scattered across the venue. Visually pleasing art installations are everywhere at EDC and cannot escape your eyes. It's truly a whole new world that you're stepping into with plenty of photo ops to explore with your friends.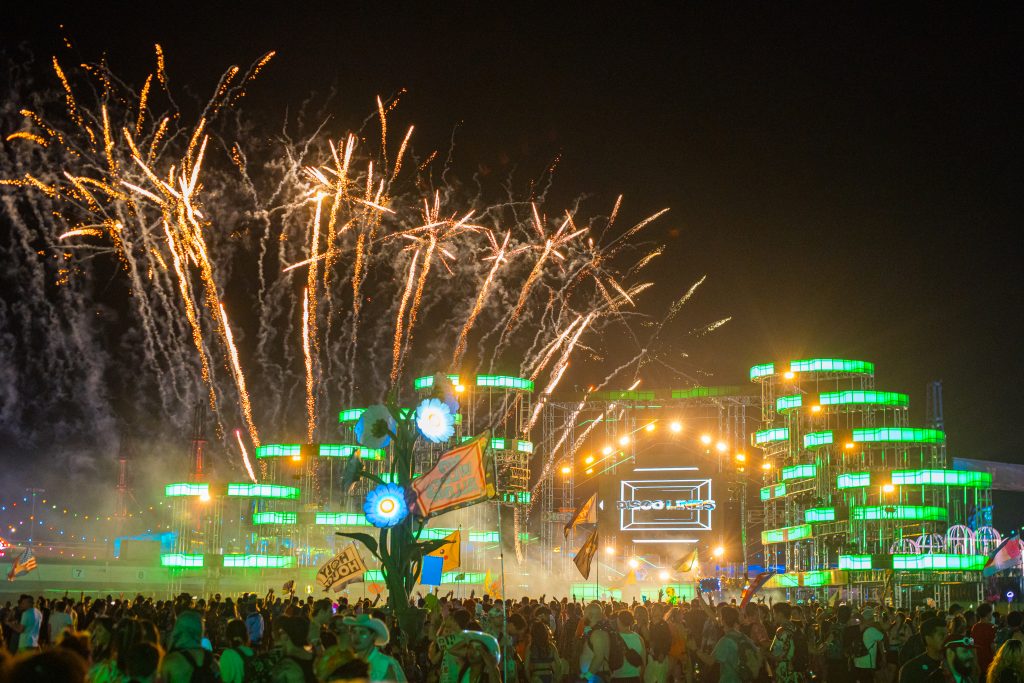 photo credits: Adi Adinayev
Day by Day Highlights
The first day included some memorable moments from a number of DJ's. We had David Guetta taking over the newly redesigned Kinetic Field with his platinum hit' Titanium' and 'Be My Lover' sending the whole field into a karaoke singalong. We saw an impressive performance from Alison Wonderland who still delivered an electrifying set while being nine months pregnant. Trance lovers were in delight as Above and Beyond made a showing at Circuit Grounds after a 4 year hiatus. Over at Cosmic Meadow, Said the Sky delivered all the feels with his melodic hits and signature sounds all during a light rain that gave you chills down your spine. Directly after his set, ARMNHMR took crowds by surprise with their dynamic set filled with explosive drops, melodic melodies, and playful kpop remixes of songs from New Jeans and global sensation BTS.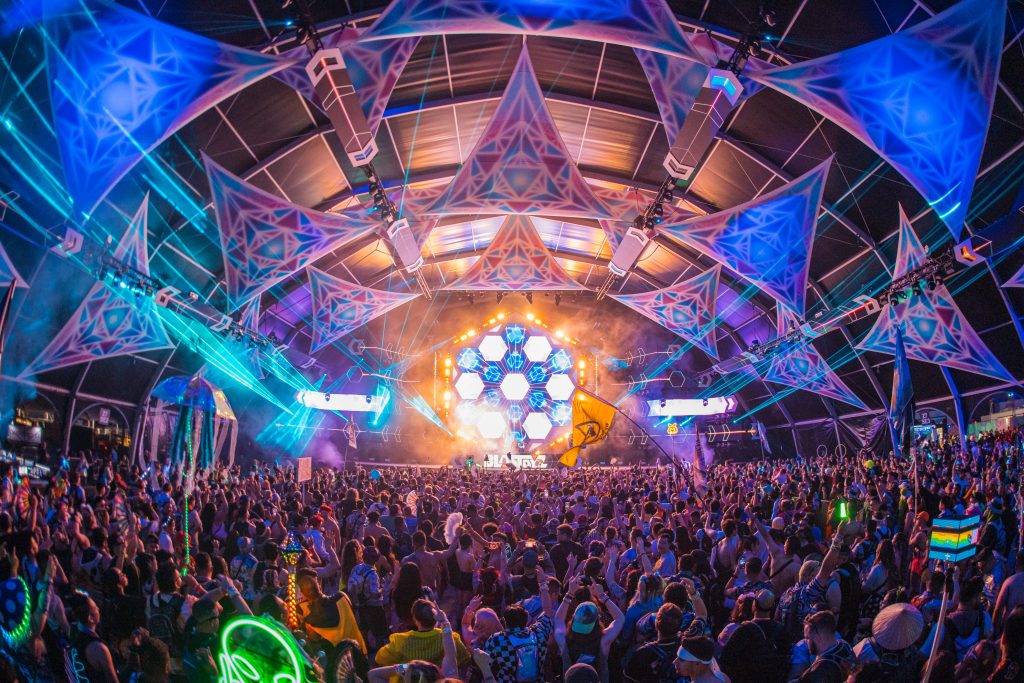 photo credits: Adi Adinayev
The party in the desert did not stop at all during day two as megastar DJ's Tiesto, Zedd, Afrojack, and John Summit threw down their extensive catalog of hit bangers across the night. Starting the night off with groovy house, Dom Dolla gave us all the 'Rhyme Dust' we needed for the night, entrancing crowds to groove to the rhythm and heart pumping basslines. Dubstep fans were thrilled during Subtronics set as he brought out John Summit for a special B2B. Subjohnics, as what they were called made their first performance together during Lost Lands. Known for his nonstop benders, Summit took us through our emotions as he played his hits' Human' and 'Where We Are'. For what I experienced, the 3 day bender I partake in at EDC every year is well worth it. Zedd is another DJ that always delivers and hit different with fireworks shooting off during 'Clarity' and 'Beauitful Now'. And speaking about delivery, a mom gave birth to a baby during his set! We also can't forget the special sunrise set From Afrojack as we slowly watched the dark speedway light up with beams of sunshine welcoming the horizon.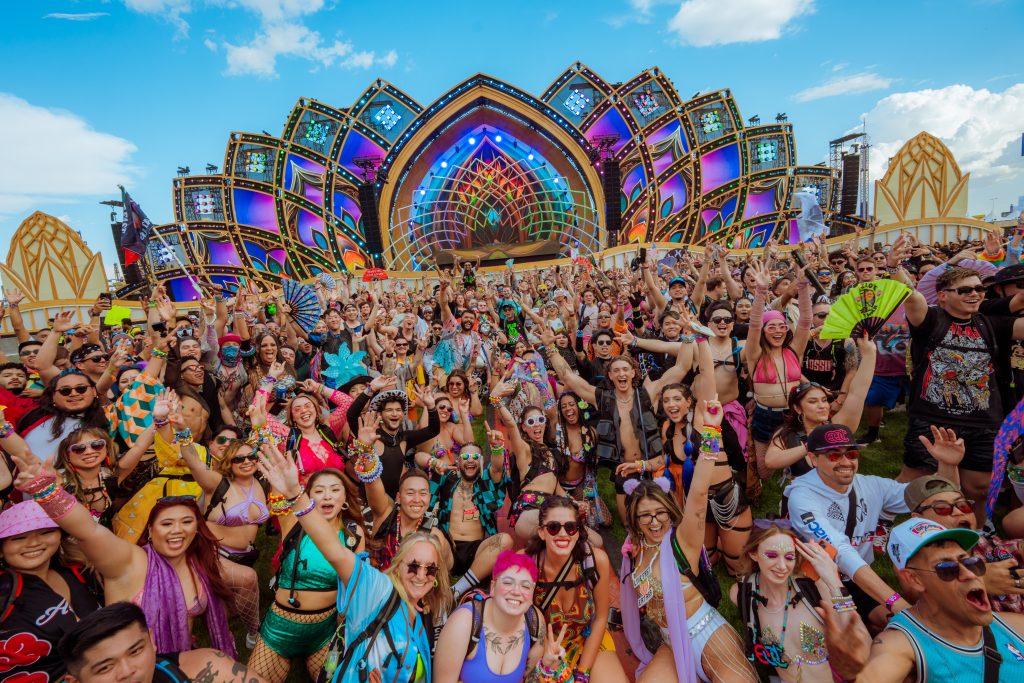 photo credits: Scott Hutchinson
Day 3 at EDC is always magical, maybe because energy levels are at an all time low or that we know the weekend is coming to an end and that's when we give it our all for peak levels of enjoyment. After a number of magical sets at Kinetic Field the previous night, I made sure to get my fill of shuffling to eclectic house beats during J. Worra and Tchami B2B AC Slater's sets. Martin Garrix lit up Kinetic Field with countless bangers converting the crowds into party animals with "Animals', 'High On Life' and 'Scared to be Lonely'. Armin Van Buuren brought out the the 'Rave Mama's' which have gone viral as they showed on stage that EDC welcomes all races and it doesn't matter what age you are. Each night's production was awe inspiring for sure as hundreds of fireworks bloomed throughout the night. There's also something out of the world raving from dusk to dawn, seeing the sunrise with everyone around you every night.
Insomniac founder Pasquale Rotella had this to say about this year's edition:
"THANK YOU for an unforgettable weekend HOME at EDC Las Vegas. The ENERGY and LOVE we experienced from all of YOU was truly indescribable. EDCLV23 was more than just a celebration of music, art, and community; it was a testament to the spirit that has bound ravers around the world. Reflecting on the past 30 years of Insomniac fills me with indescribable gratitude and emotion. What started as a simple dream has blossomed into a global family united by a love for music, community, and the ultimate rave experience."
EDC is truly one of the most magical festivals in the world that you can experience where you make everlasting memories with loved ones, friends, and new friends every year. There's a reason why people fall in love with the festival after their first time attending, myself included. Love, acceptance, and positivity is infectious amongst the community and only continues to grow as we see the EDC family grow year after year. We'll be seeing each other under the electric sky next year.
EDC Las Vegas 2024 has already been announced, with the official dates on May 17-19. Future Owl Presale will go live at 10 AM PT on Friday, May 26th.