In an effort to achieve "bezel-less", smartphone manufacturers have used various design innovations. The new concept of frameless display was demonstrated by Samsung, which promises a full-screen display without any frames. There are no official details from Samsung yet, but there is a marketing image that insiders published.
The pioneering efforts of Samsung are focused on the implementation of the so-called All Around Full Screen technology, which eliminates the need for visible frames. This could be a significant breakthrough in what smartphone makers have been striving to do for so long. The key to this technology is the use of 3D lamination techniques and brightness control at the edges of the display. In fact, this is a waterfall screen with bevelled edges. The new optimized pixel structure contributes to an overall improvement in image quality.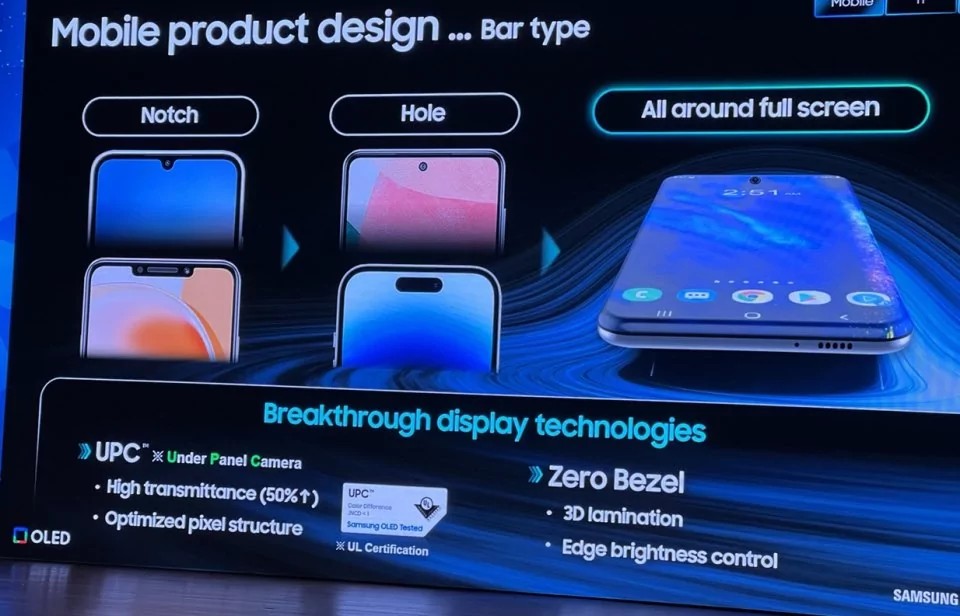 An integral part of this display is the Under Panel Camera (UPC) technology, which Samsung is constantly improving. On this front, the company wants to have a screen that has no frames or cutouts. The new panel boasts a 50% increase in light transmittance. In addition to Samsung, LG is also reportedly working on a frameless OLED display. Such screens may first appear on the iPhone.
The development of these displays is indicative of the industry's commitment to pushing the boundaries of design and technology, ultimately providing users with devices that provide a seamless visual experience from edge to edge.
Stay tuned for more news!