London Grammar, the English Indie Pop band, decided to explore their electronic music side with some of the best world electronic music artists. 'The Remixes' is the culmination of this process, with 16 original and remix tracks that come together in a fascinating electronic compilation.
Since the beginning of the 20th Century, the United Kingdom has been an essential hotbed of artists of all genres that have marked musical history. Furthermore, it is one of the few places where we can see a union between various styles, as happened in the work we will review here.
Always captivating and cutting edge, London Grammar's music has been described as "a blend of ambient, ethereal and classical sounds" with melancholy guitar, soaring vocals, plaintive lyrics, and often displaying trip-hop and dance influences. They have always had a very strong contact with electronic music, which was first seen in their 2012 single: 'Hey Now'. In these years, they have collaborated with Disclosure, Bonobo, Kölsch, and Arty, among others. Their "traditional vintage ethereal ambient sounds" break apart on this mesmerizing electronic compilation.
London Grammar – The Remixes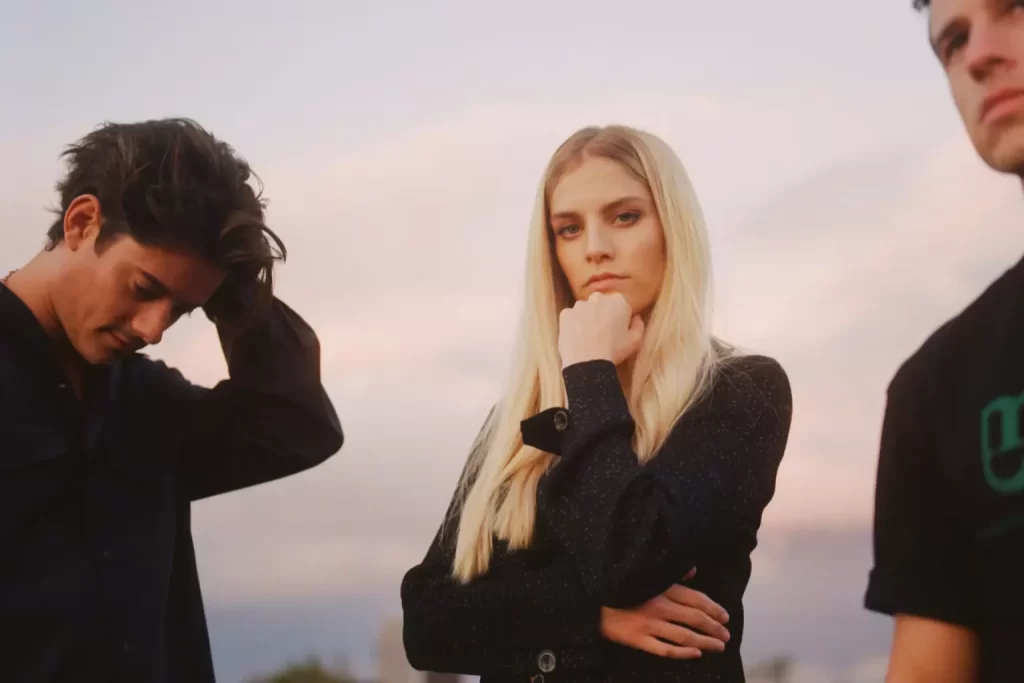 London Grammar, back in May, announced their interest in presenting a work where they'd join forces with some electronic music artists. The result of such idea is now a reality. Throughout the tracklist, we can appreciate various exponents of Melodic Techno, Trance, and Progressive, as well as some other styles. We can see DJs and producers such as Jamie Jones, Joris Voorn, and Goddard, as well as the long-awaited and recently released collaboration with Camelphat, 'Higher'. These remixes take London Grammar's music in new and unexpected directions, while still retaining the band's signature sound.
Many artists know how truly hypnotic the voice of London Grammar's vocalist can be, so they left the melodies in the background. This is the case of Goddard in 'Lord It's A Feeling' who brings us a remix more typical of a drum & bass ambient rhythm than something closer to his usual style. While the band's synthesizer manager, Dot Major, shows off his mastery of this instrument in a successful deep house reinterpretation of 'Baby It's You'.
After working for Frank Ocean and Kavinsky, producer SebastiAn adds elegance and complexity to the compilation of 'Dancing By Night', while Arty takes us back to 2014 when he released his remix for 'Hey Now', one of the biggest progressive albums of that year. And if you were expecting some future bass, you got it, thanks to Flume with 'Let You Know'.
The album was met with critical acclaim, with many critics praising the diversity of the remixes and the way they showcase London Grammar's music in new and exciting ways. The album was also a commercial success, reaching number one on the UK Dance Chart.
You can listen to London Grammar's The Remixes Below!