This year's Glastonbury Festival had an unusual attendance of drumroll please… two baby owls. These two young birds were saved have been named after members of Gun's N' Roses.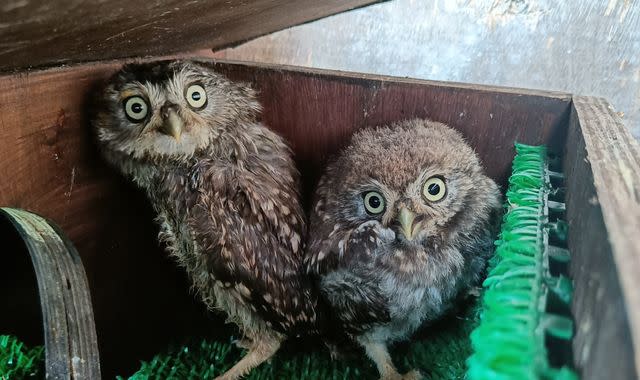 An attendee spotted one chick underneath the Pyramid stage around the time of Guns N' Roses' two hour headline set. This first chick became the bird name sake of the frontman Axl Rose. The next day the animal rescue received another call about a second baby chick found in the same space. This little guy became the namesake of our beloved Slash.
We are definitely happy that the loud performances did not send them knocking on heaven's door. But it is believed that the nest had been abandoned because of the noise and disturbance. The two chicks have been safely transferred to Secret World Wildlife Rescue.
When Guns N' Roses were playing 'Welcome to the Jungle', I'm sure they didn't realise how close they actually were to wildlife! This is possibly the most unusual disturbance case we've heard about this year, but it just goes to show the importance of checking your surroundings for wildlife before any activity. We're so grateful to the people who found and helped them; they must have been terrified after enduring almost two full days of loud music.

David Plant, Fundraising Manager at Secret World Wildlife Rescue
If you are interested in helping out these birds at Secret World Wildlife Rescue, you can check out the details here. Stay tuned with EDMTunes for all your latest updates in the music world.